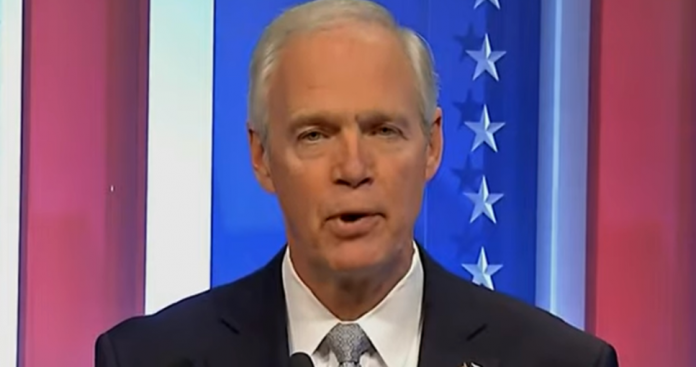 Less than two weeks before Election Day, a Wisconsin judge dealt leftist groups a devastating defeat and rejected a request to count absentee ballots with missing witness addresses because doing so would upset the status quo and cause confusion.
The decision of Dane County Circuit Judge Nia Trammell was a significant victory for the Wisconsin Legislature, which is controlled by Republicans and took part in a lawsuit from a liberal group. An address must contain three components, according to the Wisconsin Elections Commission: a street number, street name, and municipality.
Circuit Court Judge Nia Trammell said changing the state's absentee ballot certification rules this close to the Nov. 8 election would almost certainly create more confusion for voters. https://t.co/7MK1NUtOcV

— La Crosse Tribune (@LaCrosseTribune) October 26, 2022
The Wisconsin League of Women Voters filed a lawsuit, arguing that a missing address can only be shown when the entire field is left empty. Judge Trammell stated, "This court does not want to add to the confusion that may arise from a temporary injunction that would all but certainly be appealed on an expedited basis
A judgment that "would upend the status quo, not preserve it, and frustrate the electoral process by causing confusion" was something she didn't want to make, she continued.
Dane County Circuit Court Judge Nia Trammell has rejected a request from the League of Women Voters of Wisconsin to allow election clerks to accept absentee ballots with incomplete witness address information. https://t.co/39mcZSEGO6

— WPR (@WPR) October 26, 2022
The decision would probably not have an impact on many ballots. However, given Wisconsin's razor-thin election margins, it still remains a problem.
In 2018, Evers narrowly defeated Tim Michels by 29,227 votes. They will square off on November 8. Just 20,682 votes separated former President Trump from Biden.
By 22,748 votes, Trump triumphed in Wisconsin in 2016.
The Legislative Audit Bureau examined approximately 15,000 absentee ballot envelopes from 29 municipalities for the 2020 election in 2021 and discovered that 1,022 (or around 7%) of them were incomplete.
0.1% of all ballots, or only 15, lacked a witness address.
After a different court sided with Republicans and ruled that election clerks cannot fill in blanks, the question of what makes an eligible address arose.
The League of Women Voters filed a lawsuit when Waukesha County Circuit Judge Michael Aprahamian made no ruling regarding what constitutes an address.