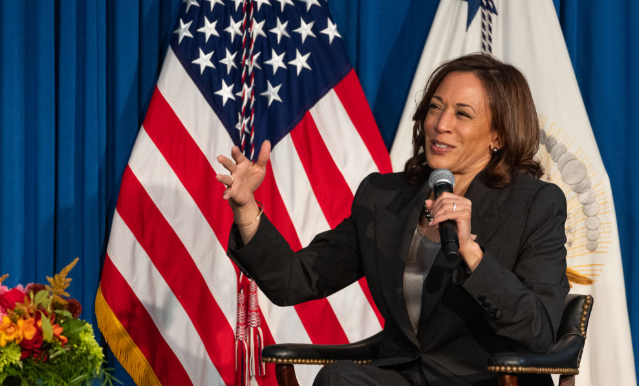 The announcement that $1 billion had been set aside to purchase new electric school buses for school districts was made by Vice President Kamala Harris while she was in Seattle on Wednesday.
Too eager to be in front of what she kept referring to as yellow school buses, the vice president stood there.
"Who doesn't love a yellow school bus, right? Can you raise your hand if you love a yellow school bus? Many of us went to school on the yellow school bus, right? It's part of our experience growing up. It's part of nostalgia, a memory of the excitement and joy of going to school to be with your favorite teacher, to be with your best friends and to learn. The school bus takes us there."
Democrats have been hiding Kamala, but she just had a press conference and talked about yellow school buses and my goodness they really can't let her talk in public about anything. pic.twitter.com/rbFKFJALyM

— Clay Travis (@ClayTravis) October 26, 2022
No one who has ever taken a school bus, though, truly loves them. They have an odd odor, are heated, and have unruly kids running around.
How come we see news headlines regarding bus driver shortages multiple times a month if people truly valued school buses as Harris claims?
Why shouldn't there be a queue of people waiting to get behind the wheel of one if everyone loves them as much as the vice president claimed?
It's possible that Harris is making light of the $1 billion that the Biden administration spent on school buses that nobody wants to use by figuratively pumping up some yellow school bus tires.
It's irrelevant that the vice president is not the best public speaker.
She seems happy that all these buses are electric and that some of those annoying diesel ones would be taken off the road as a result.
But to justify it in terms of children's health and academic capacity seems overly ambitious. Particularly considering that she is a part of the same administration that promotes virtual learning years before it was even reasonably necessary and wants children as young as six months old to receive vaccinations.
Both of those activities are detrimental to a child's health and academic performance.