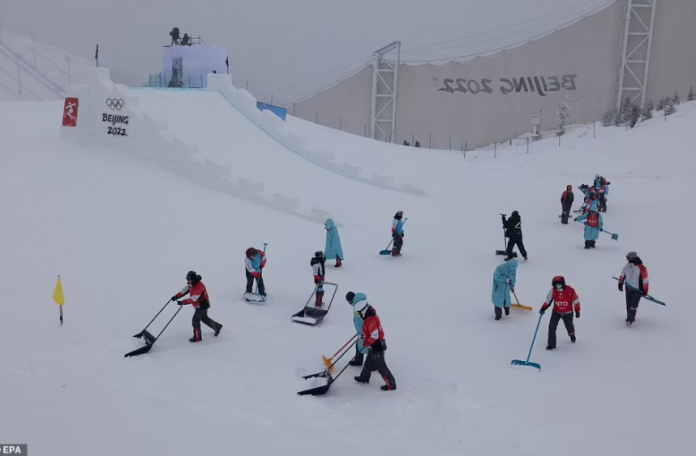 On Sunday, the Winter Olympics were disrupted due to a real snowstorm.
Because of the lack of precipitation in the region, which receives less than one inch of snow per month in winter, the Games have been criticized for relying entirely on fake snow.
However, a blizzard came over the weekend, forcing the cancellation of events due to many inches of snow falling in less than 24 hours.
The women's slopestyle skiing qualifiers in Zhangjiakou, at the Genting Snow Park, were postponed and then rescheduled due to excessive snow.
Kirsty Muir, who finished fifth in the Big Air, and Katie Summerhayes, a British medal contender, will compete.
The second day of women's downhill practice at Yanqing's National Alpine Ski Centre was also canceled, but the men's giant slalom race went on as planned.
The new layers of fresh snow made the surfaces treacherous and unstable because the runs and courses were already covered in the more slippery fake snow.
Visibility became a problem as well.
Thousands of people had been dispatched to clear snow from competitive sites, according to the International Olympic Committee.