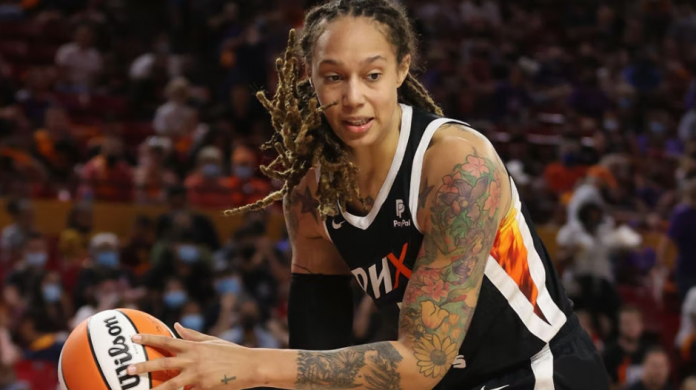 Brittney Griner's wife pleaded with President Joe Biden to save her husband, who has been jailed in a Russian prison since February.
Griner, the Phoenix Mercury's 6-foot-9-inch superstar, was allegedly nabbed with hashish oil-laced vape cartridges at a Moscow airport. Under Russia's stringent anti-drug legislation, she may face up to ten years in prison. Cherelle Griner, her wife, appeared on ABC's "Good Morning America" on Wednesday and begged Biden to intercede.
I don't know why we're not always talking about this. Brittney Griner should be our biggest sports story. It's *SURREAL* that one of our country's most dominant athletes is being arbitrarily imprisoned by a hostile state. https://t.co/9PEdh4q4Uz

— Alex Edelman (@AlexEdelman) May 13, 2022
"Only one person can go get her, and that person is our president." He have that capability. 'Why aren't we using it?' I'm simply wondering. We're expecting him to utilize his authority to get it done, like, right now."
According to the Biden administration, Griner is being held illegally. However, with ties between the two nations worsening as a result of Russia's invasion of Ukraine, the Biden administration's diplomatic options are unclear.
Cherelle Griner, who graduated from NC Central University School of Law earlier this month, claimed she last spoke with her 31-year-old, two-time Olympian wife on February 17. She has relied on information from the basketball player's attorneys since then.
Brittney Griner was detained after flying to Russia to conclude her season with UMMC Ekaterinburg. The team plays in the Russian Premier League and the EuroLeague of FIBA Europe. In the off-season, WNBA players may earn far more money in Europe and Asia than they do in the United States, where interest in women's basketball is low. If an NBA player was imprisoned in Russia, Cherelle Griner feels the Biden administration would do more, according to her.