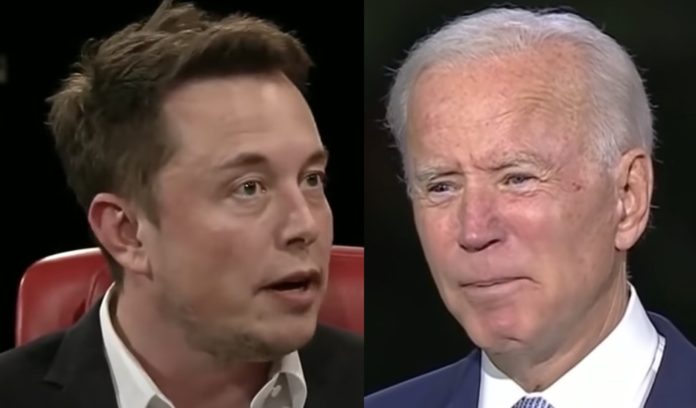 The world's wealthiest man and one of the sharpest, has no qualms about voicing his political views.
Elon Musk, the self-made billionaire and legendary Tesla CEO and founder, often mocks and berates Democrats, including Joe Biden and Elizabeth Warren, on social media.
This is why the White House is concerned that if Musk is invited to meet with the president, he will be a lousy guest.
Biden's senior advisers have advised against bringing Zuckerberg to the White House.
According to the article, the White House is concerned that Musk may say something that will disgrace the government.
Musk stated that if he were invited to the White House or White House-affiliated events, he would not humiliate the Biden administration.
When outlining the administration's plans for large investments in electric vehicles, Musk chastised the White House for forgetting to name Tesla and other key electric car makers.
In late January, Biden held a briefing with GM CEO Mary Barra and Ford Motor CEO Jim Farley to discuss the stalled Build Back Better Act with other corporate leaders.
During this meeting, Biden stated that automakers such as GM and Ford are producing more electric vehicles in the United States than ever before.
In reaction, Musk referred to Biden as a wet puppet in human form who was treating the American people like fools.
It got to the point where no one in the administration was permitted to use the word Tesla. Due to popular outcry and media pressure over the comment, Biden was obliged to declare that Tesla does, in fact, lead the electric vehicle business. Musk said that isn't exactly praise.