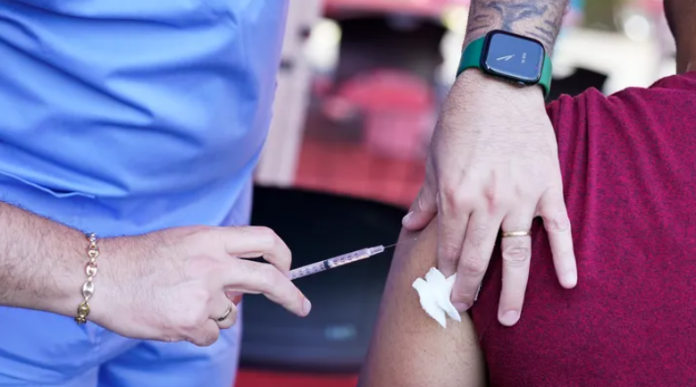 On Tuesday, the White House unveiled new initiatives to stop the spread of monkeypox, including the distribution of vaccinations and financial assistance for LGBT events around the nation.
The Administration is offering more vaccinations and assistance to states and towns hosting events that bring together sizable numbers of LGBTQI+ people, particularly homosexual, bisexual, and other males who are sex-active.
In light of recent CDC statistics revealing the disproportionate reach of the infection among Black and Latino homosexual, bisexual, and other men who have sex with males, the White House today launched a new pilot to increase vaccine access and other preventative tools to communities of color.
Over the next two weeks, the White House will provide monkeypox immunizations to pride celebrations in Atlanta, New Orleans, and Oakland.
The statement came the same week that the Texas Department of State Health Services verified the death of a patient who was thought to be the first to be given a monkeypox diagnosis.
On May 18, the United States received its first report of monkeypox. The Centers for Disease Control and Prevention has 18,101 cases in the US and 48,844 cases globally as of August 22. Xavier Becerra, secretary of health and human services, issued a public health emergency declaration earlier this month despite the relatively low numbers and the availability of a vaccination.
More than 39,000 cases have been documented in nations that have never before seen monkeypox. Health experts emphasize that anybody can contract monkeypox, but the great majority of cases have been guys who have had intercourse with other men.
Of all nations, the United States has the highest infections. In the United States, men account for roughly 98% of cases, and around 93% of those men reported recent sexual intercourse with other men.