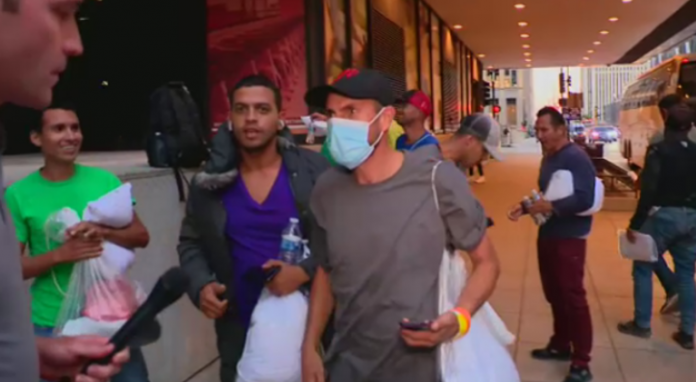 On Wednesday night, two buses transporting migrants from Texas landed in Chicago.
The buses carrying migrants who had illegally crossed the southern border arrived at Chicago's Union Station about 7:30 p.m.
Between 20 and 30 little children were among the 80 to 100 passengers on board the vehicles. Numerous migrants claimed to be from Venezuela.
Following New York City and Washington, D.C., both of which have Democrat mayors, Chicago is the most recent city where migrants have been bused from Texas.
In a statement, Republican Texas Governor Greg Abbott expressed his excitement for Chicago Mayor Lori Lightfoot to welcome the migrants since Chicago is a sanctuary city.
Chicago has been added as a drop-off destination for future migrant buses, according to a statement from Abbott's office, in reaction to President Biden's open border policies overwhelming border communities in Texas.
Abbott lacks empathy or any sense of guilt, according to a statement from the office of Chicago Mayor Lori Lightfoot.
"As a city, we are doing everything we can to ensure these immigrants and their families can receive shelter, food, and most importantly protection. This is not new; Chicago welcome hundreds of migrants every year to our city and provides much-needed assistance. Unfortunately, Texas Gov. Greg Abbott is without any shame or humanity. But ever since he put these racist practices of expulsion in place, we have been working with our community partners to ready the city to receive these individuals."
After seeing the refugees on August 7, Democratic Mayor of New York City Eric Adams referred to Abbott's conduct as horrifying.
Abbott declared that the city is the best place for the migrants to go after sending them there.
In April, Abbott started busing migrants to Democratic-run areas, with the first bus going to Washington, D.C.