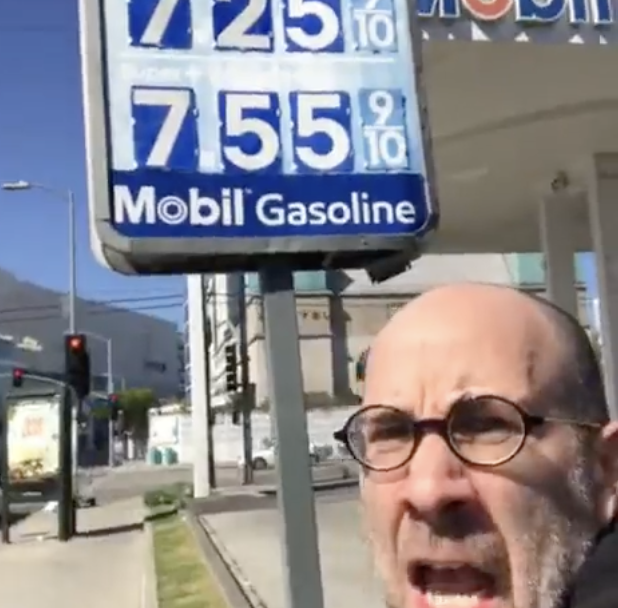 One self-described Biden supporter can be seen recording a selfie video while running around frantically as he pans in on California's shockingly high fuel prices in an embarrassingly odd manner. This video has a good chance of winning the award for most tragically hilarious video of the day.
"Look at the price of gas now! It's $7.55 a gallon! Hey Putin, we're sending you a bill!," he said in the video.
😂😂😂 👉🤡 https://t.co/qYJfxWuBYY

— Catturd ™ (@catturd2) March 14, 2022
This person should remember that both Barack Obama and Kamala Harris, the two most high-profile affirmative action hires in history and proof that affirmative action harms the country irreparably, have highlighted that elections have consequences.
This individual likewise buys the corporate media's falsehood that Putin is responsible for the rise in fuel costs. Keystone won't be turned off. There isn't a crazed concentration on policies associated with the Green New Deal. Not interfering with critically unsound monetary and fiscal policies of the government.
Given how stressed this person is about gas costs, it's safe to assume he's still terrified of Covid and firmly supports Ukraine, although not understanding why such a little country is usually at the center of globalist desires.
What is the upper limit for petrol prices? That remains to be seen, but one has to question how this rise will ever come to an end. The crisis in Eastern Europe has no end in sight, the Biden administration has no plans to resume greater domestic oil production, and the Fed's out-of-control money printing and perpetual spending bills in Congress promise much higher prices.