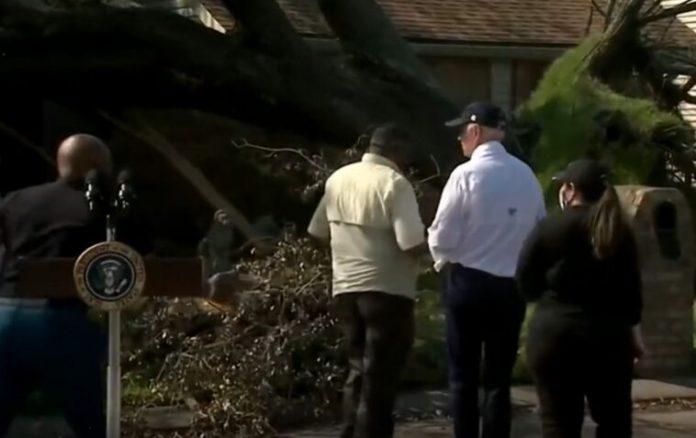 As he toured Louisiana, President Biden became lost. After delivering remarks about Hurricane Ida's devastating effects on the state, Biden had to experience a Bidenesque incident.
"Folks, Hurricane Ida is another reminder that we need to be prepared for the next hurricane," Biden said. "And superstorms are going to come and they're going to come more frequently and more ferociously."
He also addressed that thousands of Louisianans were still without power.
"You've got to be frustrated about the restoration of power," he stated, "and I understand."
Biden did not understand where he was supposed to go or what he was supposed to do after the speaking event.
Watch The Video Here:
A staffer attempts to direct Biden. Biden ignores him completely and continues to wander in opposite direction.
Biden ignores a staffer, keeps on walking in the wrong direction pic.twitter.com/6vvM6Jre4o

— Jewish Deplorable (@TrumpJew2) September 3, 2021
Jewish Deplorable, a Twitter commentator, pointed out that Biden ignored a staffer and continued walking in the wrong directions.
Biden also needed to have a set of 'cheat sheets to help him remember the names of the people he was speaking with and the things he should say to them.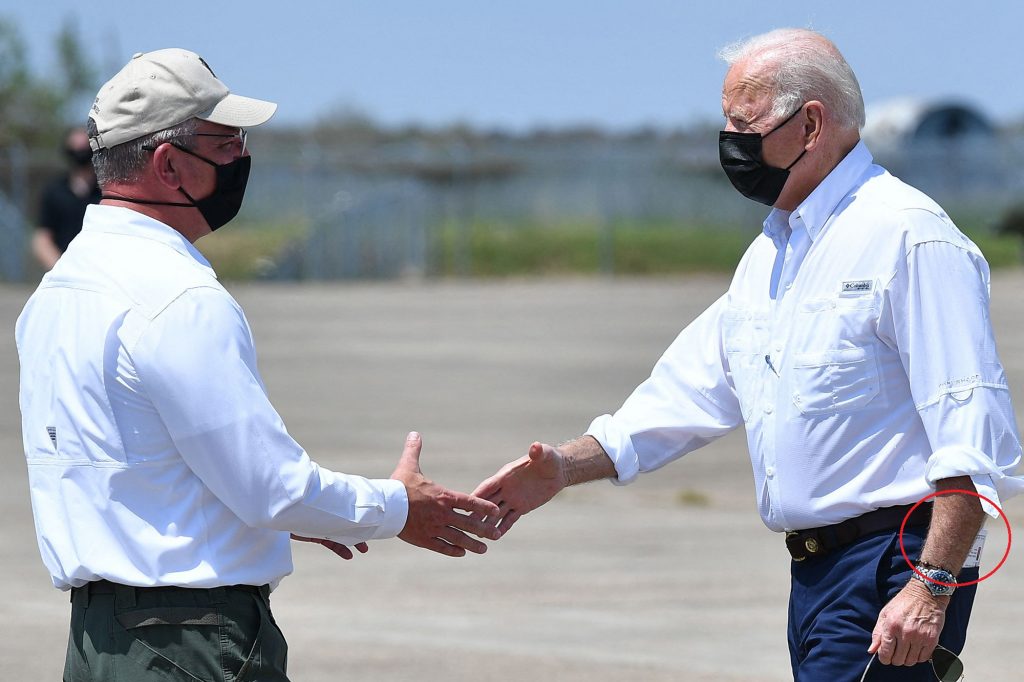 "Biden walked to the Marine One helicopter with a cheat-sheet of officials' names and photos sticking out of his pants pocket," the New York Post reported. "He also appeared to have a script in his pocket."
"The cheat sheet included the names and photos of Cantrell and Jefferson Parish President Cynthia Lee Sheng," the Post said.
House Minority Whip Steve Scalise, (R-La.). Biden was also welcomed to the state by LaToya Cantrell (New Orleans Mayor), a Democrat.
This is not the first time Biden has made such an erroneous excursion on an official trip. Biden was asked a quick question by a reporter in June about the G-7 talks. His wife Jill Biden appeared to be able to save him.
Joe Biden seems to get lost at the G7 summit in England, Jill comes to the rescue @JoeBiden @G7 @FLOTUS @USAmbUK pic.twitter.com/GFxGouRCoA

— The Jewish Voice (@JewishVoice) June 11, 2021
Although you can hear a lot of laughter, Biden did not seem to be making any jokes.
Like America, President Biden seems lost. It will take more than just a few words of caution from staff to turn this country around.