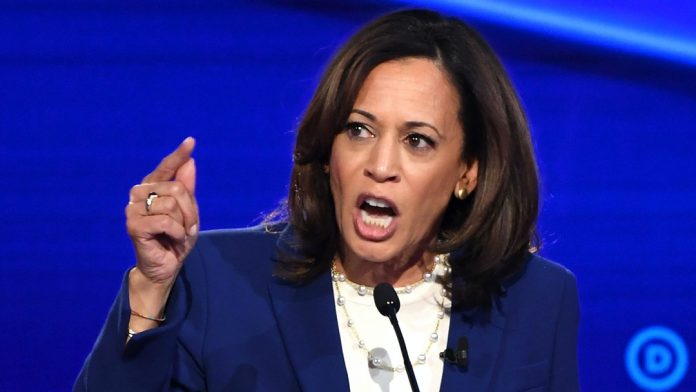 During a nice and friendly atmosphere interview with Charlamagne Tha God this past week, Vice President Kamala Harris reacted when the media celebrity questioned Harris who was the true President of the United States of America.
When Charlamagne attempted to ask the question, one of the vice president's aides came in and appeared to indicate that they could not hear him and that the conversation and interview should end right there and then.
After a quick back-and-forth, Charlamagne Tha God remarked, "She can hear me,"
A little bit afterwards, Charlamagne Tha God added the obvious fact: "They are acting like they cannot hear me."
When Vice President Harris finally said that they could hear him, Charlamagne Tha God then asked whether Joe Manchin or Joe Biden is the real president of the United States of America.
Vice President Kamala Harris responded that it is President Joe Biden,sounding a tad annoyed with the question.
Charlamagne Tha God teased and stated that sometimes he could not tell who is the President.
This is where Vice President Kamala Harris lost her cool and interrupted the friendly interview. Vice President Harris became a little rude as to which she kept saying ""No, no, no, no, no, no, no. No. It's Joe Biden. And do not start talking like a Republican about asking whether or not he is president. And it is Joe Biden, it is Joe Biden, and it is Joe Biden. And I am  vice president and my name is Kamala Harris."
WATCH: Kamala Harris staffer attempts to shut down interview after Harris is asked a question she doesn't like.

"They're acting like they can't hear me," says the interviewer. pic.twitter.com/jLWG57db3E

— RNC Research (@RNCResearch) December 18, 2021