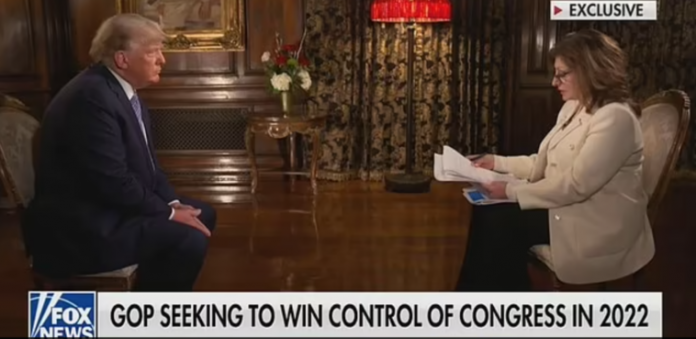 Trump's defeat in the 2020 presidential election has made his followers curious about a political resurgence, but he has yet joined the field.
Some media people have taken Hillary's renewed energy and an increasing number of appearances on the news networks to mean that she will run for president in 2024. Mrs. Clinton's sheer immensity has further fueled discussion about what will happen next for Trump- politically speaking.
Donald Trump mocked Joe when he was asked whether Joe Biden controls the country after Joe called Kamala Harris, President of the United States, during a graduation keynote address.
Trump replied that Biden is not governing the country in the purest sense, citing Biden's numerous references to Harris as president and his switch on subjects he supports from one day to the next.
Former President Trump speaks exclusively with @MariaBartiromo about the 2022 midterm elections, zeroing in on Senate GOP leadership.

He also weighs in on who is in charge in the White House and the crisis on the border. pic.twitter.com/oGPsYI9Qej

— Mornings with Maria (@MorningsMaria) December 20, 2021
One of Trump supporters asked if the 2024 Elections is going to be a rematch between himself and Hillary in which he said "I hope so – I mean, I'd like that." Is this going to be a rematch?
In the same interview, Trump also mentioned that Hillary is as twisted as she comes and that she cheated in the election.
Trump got disappointed when Bartiromo reminded him that Biden called Kamala Harris president yet again. Trump said that he had never called Mike Pence "president". This made him confident that whatever is going on will be extremely difficult to believe. 
When asked who is in charge of the country, Trump stated that as of this point, it was fairly obvious.
Due to President Biden's poor first year and Crooked Hillary's obsession with becoming the first female president, a showdown is likely.