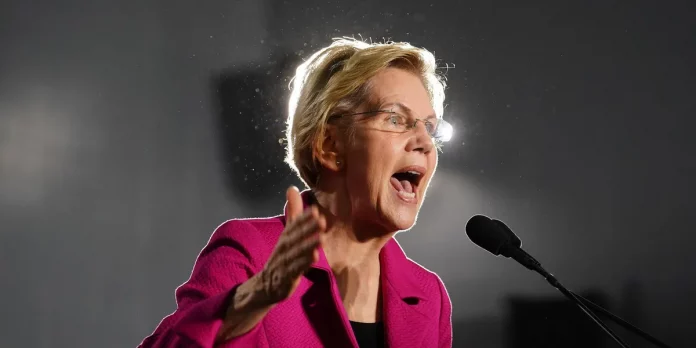 Senator Elizabeth Warren of Massachusetts, a Democrat, accused grocery store companies for rising supermarket costs, which prompted internet scorn and contempt.
The recent surge in inflation has been blamed on deficit spending by critics of the Biden administration, while other Democrats have attempted to shift blame to companies to absolve President Joe Biden.
Warren said that supermarket corporations profited at the cost of working families.
Some people turned to the internet to condemn Warren's statement.
Christina Pushaw, spokesperson for Florida Gov. Ron DeSantis stated that: "You sound like a communist demagogue. Prices rise during inflation. Inflation happens when the government prints too much money."
A statement from columnist Josh Barro: "Does anyone buy this act?"
"There was a time Warren was a serious economist, right? Because she has become a complete clown now," Pradheep Shanker of National Review said in a tweet.
Jorge Bonilla of the Media Research Center said "Imagine trying to push the idea that Big Grocery and their historic <2% profit margins are the problem."
The president has previously dismissed inflation, but has subsequently acknowledged that pandemic payouts and other spending may have contributed to the price increase.
Last week, White House press secretary Jen Psaki came under fire for blaming the high pricing of meat items at grocery shops on the "greed of meat conglomerates." In a similar event in November, leftists slammed CNN for reporting that inflation had led food store prices to skyrocket, hurting many working people.
Many Americans blame Biden for increasing inflation, according to polls.