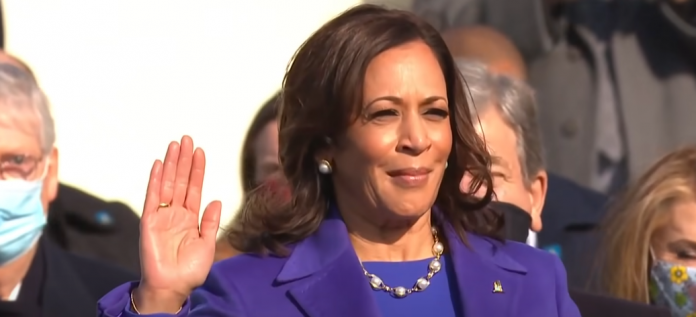 As per a new book, the vice president grumbled that when she entered the room, her employees did not get up.
According to the writers of This Will Not Pass, Harris caused such a stir that the White House was obliged to arrange a meeting to discuss her concerns, which they found tiresome.
According to New York Times reporters Alexander Burns and Jonathan Martin, Harris was obsessed with actual and perceived snubs in ways that the West Wing found monotonous.
Biden and his very unpopular vice president have profound, persistent problems behind the scenes, according to NBC's Meet the Press.
Kamala Harris' chief of staff called the West Wing and informed a senior aide in Biden's office. The Vice President has seen this and would want everyone to rise when she enters the room.
This lifts the veil on what this White House is truly like. Between the VP's office and the West Wing, there are profound and serious conflicts.
This is the same Kamala Harris who complained to Vogue about the magazine's complimentary cover feature about her. Harris' pettiness, which the Biden team viewed as inconsequential and an illustration of first-world concerns, astonished the Biden team once again.
Biden almost saved himself and the country from the disgrace of having Harris in the White House. He was concerned about her friendship with Mayor Willie Brown of San Francisco, which he thought was wrong. Harris' inadequacies have become all too evident now that she is in power.