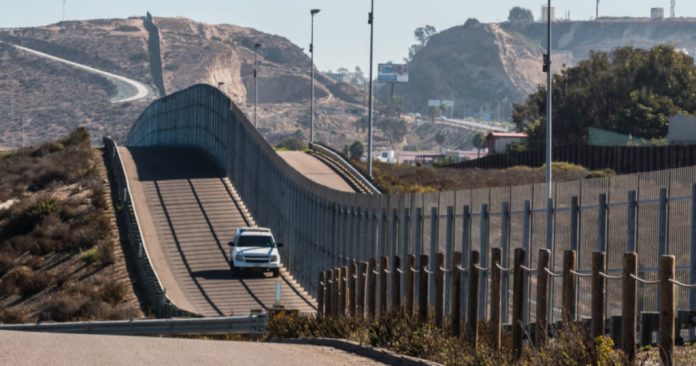 In a new video, the Biden administration is seen releasing illegal immigrants into buses for cross-country trips.
Another batch of dozens of single adult male migrants was handed off by the federal authorities in Brownsville in the middle of a live report. They were then given travel files by a non-governmental organization, and they walked to a near bus stop to travel somewhere else in the country.
The whole video from the television segment shows migrants being released in large groups at a bus stop.
NEW: We witnessed the federal gov mass releasing single adult migrants, almost all men, at a parking garage in Brownsville. Taxi cabs were then called for them. We followed the taxis to Harlingen airport, where the migrants were dropped off to get on flights around U.S. @FoxNews pic.twitter.com/HcSSwtjMnR

— Bill Melugin (@BillFOXLA) January 25, 2022
The alarming footage adds to the escalating border problem, which saw over two million migrants breach the southern border in 2021.
Arkansas Republican Gov. Tom Cotton said on Tuesday that President Joe Biden's shortcomings in addressing the border crisis could lead to impeachment proceedings.
He further stated, "Because of all of the abuses of the Biden administration, I think what the Department of Homeland Security has done to undermine American sovereignty, to open our borders, to undercut wages and jobs for American workers is probably the most egregious and they're open about it."
The new video reveals yet another failure by the Biden administration in dealing with the border crisis.