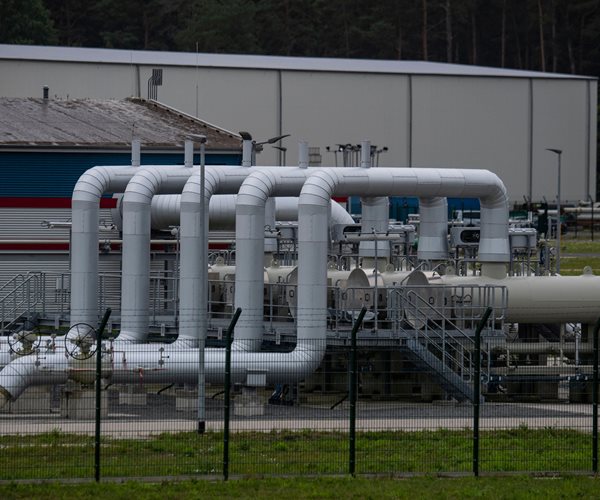 If Russia invades Ukraine, the US State Department has threatened to halt the Nord Stream 2 pipeline project between Russia and Germany.
Germany looks to support the harsher US stance. "The U.S. and Germany jointly declared last summer: if Russia uses energy as a weapon or if there is another violation of Ukraine's sovereignty, Russia will have to pay a high price", its ambassador to the US, Emily Haber, wrote on Twitter.
Chancellor Olaf Scholz and Foreign Minister Annalena Baerbock have stated that nothing is off the table, including Nord Stream 2.
Nord Stream 2, Europe's most disputed energy project, aims to quadruple the quantity of gas flowing from Russia directly to Germany, bypassing usual transit country Ukraine, on the Baltic Sea's bed.
It has been met with opposition within the European Union, as well as from the United States and Ukraine, on the grounds that it increases Europe's energy dependence on Russia and denies Ukraine transit fees, at a time when Moscow and the West are at odds.