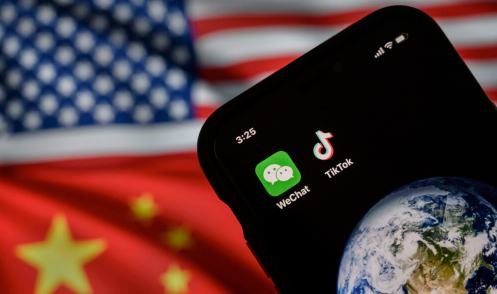 In a little more than five years, TikTok didn't exist. Now, it's the most downloaded app on the planet. Users can upload short, entertaining videos to the platform and share them with the world using the video-based program.
However, TikTok has been under intense scrutiny in the US because of the fact that its parent company, ByteDance, is domiciled in Beijing. The FBI is among the experts who warn that the software could pose serious hazards to national security. In light of this, the US Senate recently tried to outlaw TikTok on federally funded technology.
Senate unanimously passes ban on federal employees using TikTok on government devices | Just The News https://t.co/rrlZ1zJx8d

— John Solomon (@jsolomonReports) December 15, 2022
On December 14, the Senate passed a resolution prohibiting TikTok from being used on any equipment provided by the federal government, including cell phones. Although the proposal still needs to pass the House and be signed by President Joe Biden in order to become law, it already represents a significant shift in Capitol Hill's readiness to outlaw the app.
In 2020, President Donald Trump attempted to outright outlaw it, but he was unsuccessful.
The Upper Chamber's action coincides with other states making a similar change within their own governments. Invoking the threat posed by the communist Chinese government, Idaho Governor Brad Little (R) signed an executive order on Wednesday banning TikTok from all state-issued devices.
On December 15, Georgia Governor Brian Kemp (R) issued a directive that was nearly identical to prevent state employees from using the video-sharing app on their laptops and mobile devices.
These two states are only a few of the many that have outlawed the app, and it now appears that the federal government is following suit.