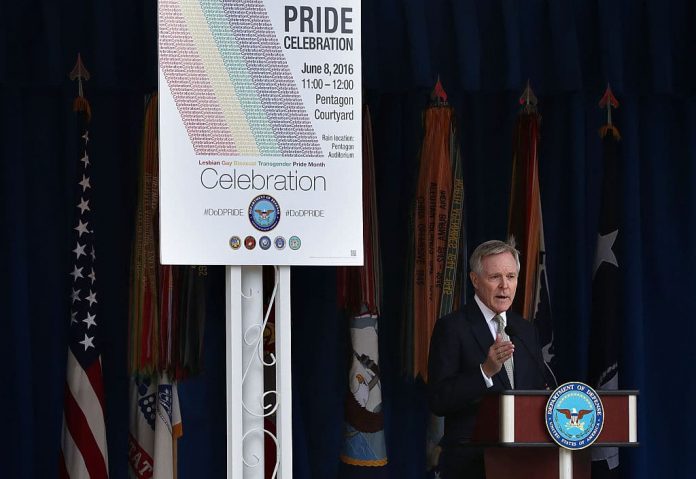 The United States is the most powerful nation on earth not just for its economy and cultural influence but also for its mighty military capabilities. Our world today is full of threats from oppressive regimes that aim to destroy the freedom that we Americans have worked hard for. Tyrannical communist governments like the ones in China and North Korea, along with former rival Russia and the barbaric terrorist groups in the Middle East, are always lurking behind our backs, ready to pounce whenever they deem appropriate.
Our US Navy is one of our most powerful assets and history can tell how much we have depended on our Naval force to protect ourselves and our allies all over the world. Unfortunately, our Navy has recently experienced a string of technical troubles that deserves to be addressed and prioritized, instead of focusing on propagating woke ideologies.
According to a report commissioned by Republicans Rep. Jim Banks, Senator Tom Cotton, Rep. Dan Crenshaw, and Rep. Mike Gallagher, the US Navy has recently suffered a number of operational failures that could put us in grave danger under military confrontation. The report was the result of interviews with 77 Navy personnel and was conducted by retired officers Rear Admiral Mark Montgomery, USN and Lt. Gen. Robert Schmidle, USMC.
"Perhaps the most concerning comment and consistent observation amongst interviewees was that the service does not promote or advance surface ship warfighting in a meaningful way. Finding and sinking enemy fleets should be the principal purpose of a Navy. But many sailors found their leadership distracted, captive to bureaucratic excess, and rewarded for the successful execution of administrative functions rather than their skills as a warfighter," the report elaborated.
"There was considerable apprehension that the surface warfare community in particular lost its fighting edge in the years following the end of the Cold War. With China building and operating a competitive fleet, the lack of proper attention on warfighting was of deep concern to many interviewees," the report continued.
Aside from pointing out the shortcomings of the Navy, the report also provided some solutions to prepare them for the next decade. It stated that the Congress needs to utilize its power to push for funding and call for a series of reforms including the prioritization of warfighting, removal of politics and media out of the wardroom and the elimination of distractions among others.
"The responsibility for fixing this crisis falls both to the Congress and senior civilian defense leadership. These problems were not created by the Navy alone and cannot be fixed by the Navy alone. Congress must provide the resources to sustain adequate platform capacity, maintenance, and training time," the report stated.