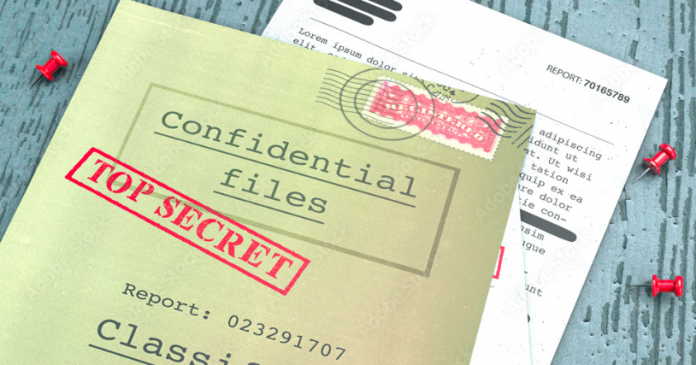 A 50-year-old US citizen originally from Ethiopia, named Abraham Teklu Lemma, who held high-level security clearance and worked as a government contractor for both the State and Justice departments, was charged on Thursday with assisting a foreign government spy.
The allegations against him involve his roles as an IT administrator at the State Department and a management analyst at the Justice Department, where he is accused of duplicating classified national defense data from intelligence reports and sharing it with a foreign intelligence operative, as per the DC US Attorney's Office.
Lemma, residing in Maryland, is facing charges related to collecting or conveying national defense data to support a foreign government, conspiring to collect or convey national defense information for a foreign government, and possessing national defense information without authorization while intentionally retaining it. If found guilty of the two espionage charges, he could potentially be subject to the death penalty.
Unsealed legal documents mention the country for which Lemma was conducting espionage as the "Relevant Country," but several news sources have reported that it was Ethiopia.
According to the FBI, between approximately December 19, 2022, and August 7, 2023, Lemma engaged in the act of duplicating and transferring information from a minimum of 85 Intelligence Reports. These reports covered a wide range of subjects, with the majority being connected to the "Relevant Country."
During this period, Lemma gained entry to these Intelligence Reports without a valid necessity for accessing the classified data they contained. Simultaneously, he also acquired an extra 48 Intelligence Reports without a legitimate requirement for such access.
Records from the Department of State (DOS) indicate that Lemma has, on multiple occasions, printed and downloaded classified information, specifically classified as SECRET and TOP SECRET, from these Intelligence Reports utilizing the DOS system. The information he printed and downloaded predominantly pertained to the "Relevant Country."
Bank records linked to Lemma reveal that subsequent to his travels to Ethiopia in the course of his unlawful intelligence collection activities, he made deposits totaling over $55,000 in multiple installments across various banks.