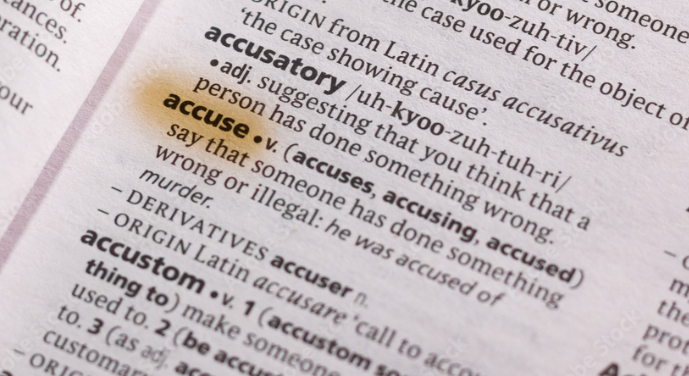 Russell Brand, a renowned comedian, gained widespread recognition through his unreserved stand-up performances during the early 2000s. He also made a name for himself as a presenter on MTV in the United Kingdom. Over time, Brand extended his talents to the world of film, taking on roles as both an actor and a voice actor. As his fame continued to rise, he ventured into the realm of political commentary.
Presently, Brand is facing the repercussions of allegations of sexual assault made against him by several women. His management agency has severed ties with him, while some individuals are offering support and defending his actions.
In a recent development on September 16, The Sunday Times, a prominent British newspaper, released an exclusive article detailing accusations against Russell Brand. The allegations suggest that Brand may have been involved in a series of assaults during the period from 2006 to 2013, a time when he enjoyed considerable fame. This investigative report was a collaborative effort involving The Sunday Times, Channel 4, and The Times.
Unidentified lady claims Brand assaulted her sexually over the period of three months in 2006, according to the report. He was a BBC radio announcer at the time, but she claimed to be in a relationship with him when she was just 16 years old, telling media that she was still in school. She says they first connected at a mall. 
Russell Brand has not raped any woman. He used to be what we call a womanizer; promiscuous, in his own words. His drive & incentive back then was the exact opposite of forcing a woman; his game was to flirt & seduce. He was obviously skillful at it & practiced that openly for the… https://t.co/psPnpSzVSA

— Gino 🦢🦢 (@m1stergino) September 17, 2023
According to reports, her mother texted the celebrity to let him know how old her kid was, but he claimed he didn't care. The woman said that Brand was violent and in charge during their relationship. She alleged he dispatched a car to take her up from school and referred to her as "the child."
Jordan Martin, a different woman, accused Brand of assaulting her sexually during their six-month relationship in 2007. She did not give reporters an interview, but she made the claims in a book that was released in 2014. She affirmed her accusations in a statement to The Sunday Times. Brand allegedly sexually assaulted a woman in Los Angeles in 2012. She claimed that the attack happened against a wall at his house.
Brand was accused of attacking another woman at his house by a lady he met in 2013.
Tavistock Wood Management Agency declared it was dropping Brand as a customer the day the scandal emerged. After he categorically and vehemently denied accusations made against him in 2020, the corporation said it was horribly misled and that he was to blame.
Brand debunked all of the accusations made against him in a statement posted on Instagram in response to the Times article. In response to the accusations, Elon Musk stated that he supported the comic. Alex Jones, who also defends Brand, asserts that Brand's public stance against Big Pharma is what led to the charges. The accused sex trafficker Andrew Tate and Tucker Carlson have both offered their support to the comedian.