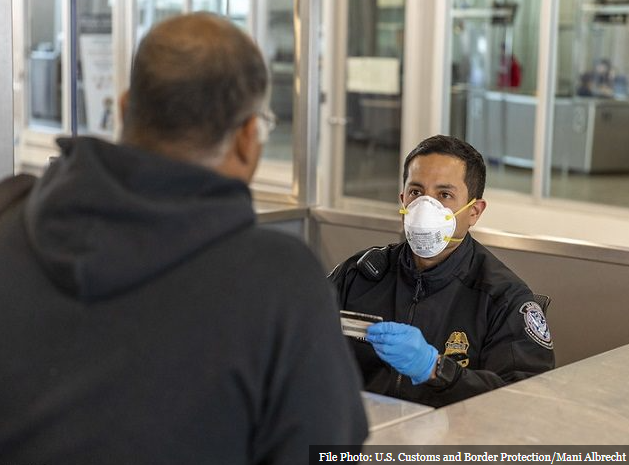 A federal agent who assisted a group of men in bringing drugs and alcohol into Texas will serve two years in jail. The smugglers exchanged the officer's lawnmower for repairs and other handyman services.
Simon Medina III, 41, appeared before U.S. He was given a two-year jail term in Laredo by District Judge Marina Garcia Marmolejo for a conspiracy to smuggle goods.
On March 8, Medina already entered a guilty plea to the offense. Field Operations Officer Medina worked for the U.S. At the time of the crimes, Customs and Border Protection assisted three individuals in bringing illegal drugs and alcohol into the country through a port of entry in Laredo. The CBP dismissed Medina.
According to court filings in the case, federal investigators first learned that Medina was allowing people who had been identified for a further check to walk through and receive a little plastic bag in exchange in July 2020.
After watching surveillance footage, the Office of Professional Responsibility at CBP started an inquiry after noticing that Medina disregarded security warnings on three different cars. He gave the three guys permission to cross the Juarez-Lincoln Bridge about 20 times between May and August 2020.
One time, Medina opened an inspection lane without permission and let a red Chevrolet Suburban go through for primary inspection, according to CBP supervisors who informed OPR. The motorist was halted by the authorities, who then sent him to a different place where they discovered cases of alcohol, beer, and medicine.
According to court records, Medina accepted minor presents in return for having the smugglers fix his lawnmower, pressure washer, and undertake carpenter work for his family.