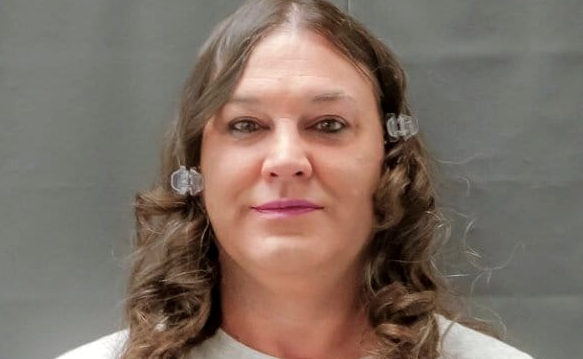 Amber McLaughlin, 49, will be executed in the United States as the first openly transgender woman unless Missouri Governor Mike Parson commutes her sentence. She will be put to death by injection on Tuesday for the 2003 murder of a former girlfriend.
According to McLaughlin's counsel, Larry Komp, there are no current judicial appeals.
The clemency petition focuses on a number of things, including McLaughlin's difficult upbringing and her mental health problems, which the jury was never told about during her trial. The clemency petition claims that when she was a toddler, her foster parent wiped feces in her face and her adoptive father electrocuted her via stun gun. She reportedly struggles with depression and has made several suicide attempts.
The petition also contains documentation citing a diagnosis of gender dysphoria, a disorder that results in suffering and other symptoms when a person's gender identity differs from the sex they were assigned at birth.
According to the anti-execution Death Penalty Information Center, there has never been a known instance of an openly transgender prisoner being put to death in the US.
McLaughlin had a relationship with Beverly Guenther before he transitioned. According to court documents, McLaughlin would appear at the 45-year-old Guenther's suburban St. Louis workplace, occasionally concealing inside. Police officers occasionally escorted Guenther to her vehicle after work due to the restraining order she had received.
The night of November 20, 2003, Guenther's neighbors reported her disappearance to the police. Officers arrived at the office building and discovered a blood trail and a broken knife handle close to her car. A day later, McLaughlin directed police to the spot where the body had been discarded in St. Louis, close to the Mississippi River.
In 2006, McLaughlin was found guilty of first-degree murder. A jury couldn't agree on a verdict, so a judge gave McLaughlin a death sentence. A federal appeals court panel reinstated the death penalty in 2021 despite a 2016 court injunction for a new sentencing hearing.