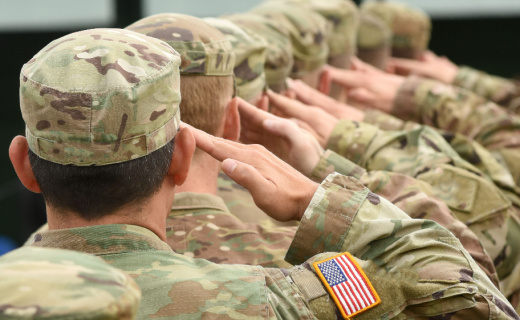 The United States Army reminded its members that they can apply for food stamps if they are having financial difficulties due to inflation. The U.S. army advises soldiers to seek for SNAP benefits, popularly known as food stamps, to assist them pay their inflation-driven prices growing. The United States' just provided formal advice Army points to the rising costs of a variety of items as a result of inflation.
According to the advice provided by Sergeant Major of the Army Michael A. Grinston, "Some Soldiers and their families are finding it tougher to get by on the budgets they've set and used in the past because inflation is influencing everything from gas prices to grocery prices to rent. The Army's Financial Readiness Program offers guidance, support, and advise to soldiers of all ranks.
The instructions direct soldiers to connections to the federal welfare program's website as well as to the Supplemental Nutrition Assistance Program. "SNAP is a U.S. government program that offers benefits to qualified low-income people and families via an electronic benefits transfer card that can be used like a debit card to buy qualified groceries in accredited retail food outlets. Families of service members may be qualified. Visit the SNAP website or contact the SNAP information line at 800-221-5689 to find out if you qualify.
Speaking of food insecurity for troops is nothing new, but according to The Epoch Times, the current spike in inflation has made things even more difficult for military members. Mackenzie Eaglen, an analyst at the American Enterprise Institute, said, "Based on the Pentagon's own data, 24 percent of enlisted personnel are food insecure. While food stamps are a Band-Aid, they're also an admission that basic pay for enlisted troops and their families is too low—further exacerbated by unyielding inflation causing paychecks to shrink more."