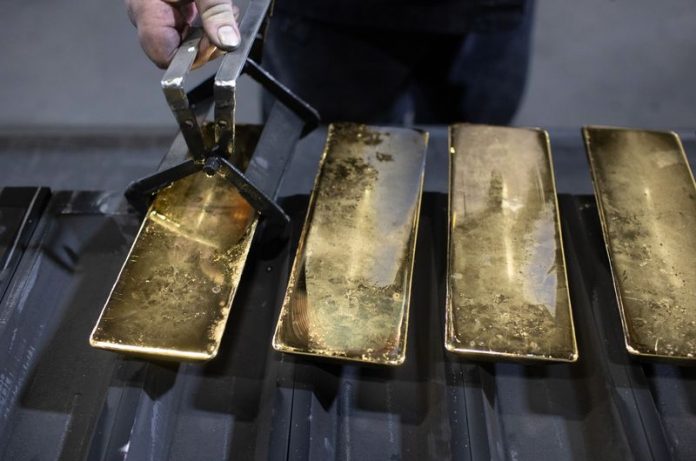 Since western nations placed sanctions on Russia for its invasion of Ukraine, shipments between Russia and London have almost completely ceased.
Russian gold refiners were removed from the approved list by the London Bullion Market Association, which establishes standards for that market, in March.
According to a person familiar with the strategy, the restriction will apply to gold that is leaving Russia for the first time. The Treasury Department will announce the US embargo on Tuesday.
An executive order issued by President Joe Biden on April 15 prohibits US citizens from doing gold-related transactions with the Russian National Wealth Fund, the Russian central bank, and the Russian finance ministry.
The second-largest producer of gold for bullion, Russia, has seen its access to the European and US markets significantly restricted by Western sanctions against it; nevertheless, the G-7 commitment would completely cut ties between Russia and the world's two largest financial hubs, London and New York. Germany, France, and Italy make up the remaining G-7 nations.
According to UN Comtrade data, London has been one of the most significant destinations for Russian precious metals; the $15 billion in Russian gold that came there last year constituted up 28% of UK gold imports.
Although refineries may theoretically still purchase Russian gold directly, the majority have vowed not to. The dominant Swiss refiners' group denied that any of its members had purchased gold from Russia after trade data showed that the country's bullion had entered the country.
As the commodities business struggles to manage a long-standing relationship with a significant provider of the world's raw materials, flows of other metals from Russia, including copper, nickel, and palladium, have persisted.
Russia's gold sector is searching for new markets to sell its product, such as expanding its exports to non-G-7 nations like China and the Middle East.