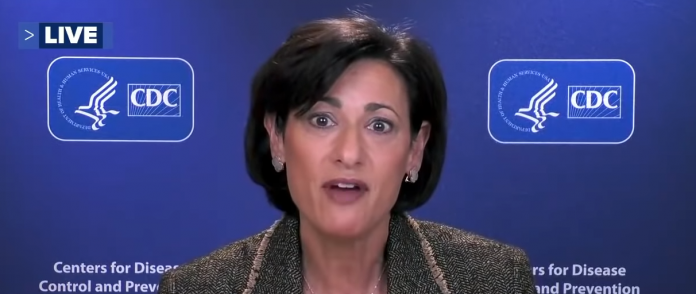 The director, Dr. Rochelle Walensky, tested positive for COVID-19, according to the Centers for Disease Control and Prevention on Saturday.
She is up to date on her vaccinations and only has minor symptoms.
She is isolating at home and will take part in her scheduled sessions online, in accordance with CDC recommendations. Her positive test result has been shared with senior professionals at the CDC, and they are taking the necessary steps to monitor their health.
The director had her omicron-specific COVID-19 booster dose in September.
She was pictured taking a selfie after the shot and giving the thumbs up in a CVS Health tweet.
JUST IN – "Up to date" vaccinated CDC director Dr. Rochelle Walensky infected with COVID. pic.twitter.com/23EjOFDv9Y

— Disclose.tv (@disclosetv) October 22, 2022
The American public has been forewarned by Walensky and health officials of an impending winter spike in COVID-19 illness.
The US has been urged to get the booster by the end of the month.
The White House reported that there was broad consensus following a meeting between federal officials and major organizations representing America's doctors, nurse practitioners, and physician associates that getting an updated COVID-19 vaccine as soon as possible is the most crucial thing Americans, especially the elderly, can do to protect themselves and their loved ones from COVID-19 and serious illness.
In a statement from September, Walensky predicted that boosters would offer comprehensive defense against mutations.
She continued by saying that the modified COVID-19 boosters are designed to offer stronger defense against the COVID-19 type that has most recently been seen in the environment. They were made to offer broader protection against newer variations and can help restore defense that has diminished since the last immunization.