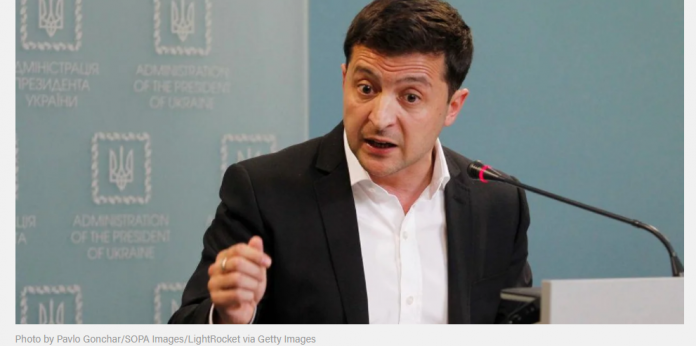 The Ukrainian government has ruled out any chance of a ceasefire or any territory or policy concessions to Russia.
The refusal to give a ceasefire or concessions to end Russian President Vladimir Putin's ongoing invasion of Ukraine came as Russian soldiers continued their offensive in Ukraine's eastern Donbas area, and the Russian government chose to halt gas deliveries to Finland.
"The situation in Donbas is extremely difficult," Ukrainian President Volodymyr Zelenskyy stated, adding that while the Russian army tries to conquer the cities of Sloviansk and Sievierodonetsk, Ukrainian forces would dig in and endeavor to stave off the Russian assault.
In the southern city of Mariupol, Russian soldiers were able to hold off Ukrainian fighters for weeks. Whoever controls Mariupol has strategic influence over important waterways.
With full control of Mariupol, Russia will also have command of land connections connecting the Crimean Peninsula to mainland Russia, as well as other eastern Ukraine locations of significance to Russia.
In the Donbas area, Russian soldiers are currently mounting a massive attack in Luhansk. Separatists supported by Russia already held huge swaths of land in Luhansk and nearby Donetsk. According to reports, Russia intends to grab the last remaining Ukrainian-controlled territory in Donbas and conquer the region forcibly.
An adviser to Zelenskyy, Mykhailo Podolyak, ruled out the idea of Ukrainian authorities consenting to a ceasefire with Russia and stated that the Ukrainian government would not accept any arrangement with Russia that included land transfer. Making any concessions to Russia, according to Podolyak, would result in Russia resuming attacks on Ukraine quickly after the combat ended.
Finland and Sweden sought for NATO membership on Wednesday, undoubtedly aggravating Russian resentment.