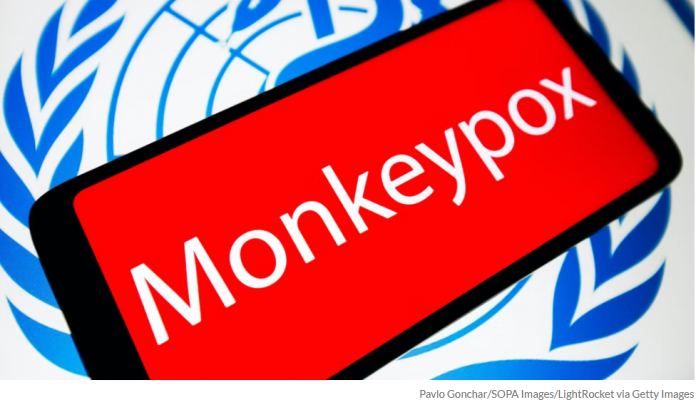 Over the weekend, the number of confirmed or suspected cases of monkeypox surpassed 100, indicating that the illness has now spread across Europe, North America, and Australia.
According to the World Health Organization, 92 laboratory confirmed cases of monkeypox and 28 suspected cases of monkeypox with investigations underway have been reported to WHO from 12 non-endemic Member States as of Saturday.
So far, no travel linkages to an endemic region have been developed. According to the statement, incidents have been detected mostly, but not exclusively, among men who have sex with men (MSM) seeking care in general care and sexual health clinics.
According to the organization, the detection of verified cases of monkeypox among people who have no direct travel ties to an endemic location is an extremely uncommon occurrence.
Australia, Belgium, Canada, France, Germany, Italy, the Netherlands, Portugal, Spain, Sweden, the United Kingdom, and the United States have all reported cases of monkeypox.
Benin, Cameroon, the Central African Republic, the Democratic Republic of the Congo, Gabon, Ghana (in animals), Ivory Coast, Liberia, Nigeria, the Republic of the Congo, Sierra Leone, and South Sudan are among the nations where monkeypox is endemic.
Surveillance in non-endemic areas has been restricted to date, but is now growing, according to the news release, which also stated that the organization anticipates more cases to be recorded in non-endemic countries.
According to the data, human-to-human transmission happens when persons are in close physical contact with symptomatic instances.
Monkeypox symptoms are comparable to smallpox, but less severe. There are two strains, West African and Congo Basin, with death rates of 3.6 percent and 10.6 percent, respectively. The virus might take anywhere from 5 to 21 days to fully develop.
In remarks to reporters on Sunday, President Joe Biden addressed the virus's continued spread, stating that people should be alarmed.
An unexplained abrupt rash with at least one of the following symptoms: headache, acute start of fever, enlarged lymph nodes, body pains, back pain, or extreme weakness are all indicators of monkeypox.