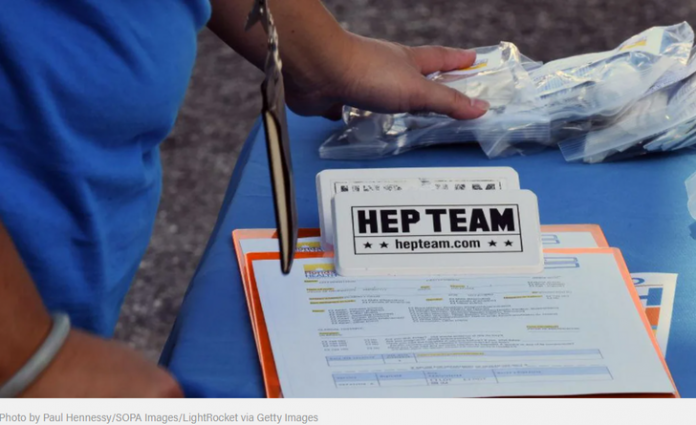 On Friday, health officials reported that a sixth kid is suspected to have died as a result of the global child hepatitis epidemic. Officials are no closer to figuring out what caused it.
Despite the fact that the pandemic is global, the United States has been hit particularly hard. The mystery outbreak of juvenile hepatitis was first spotted in Alabama in the fall of 2021, according to Forbes. There are currently 450 instances of pediatric hepatitis reported across the world. In the United States alone, the CDC is examining 180 instances of acute hepatitis with no known etiology. There have been 11 deaths worldwide as a result of the epidemic, with six of them occurring in the United States.
In addition to the six deaths, fifteen youngsters in the United States were afflicted by the epidemic and required a transplant. Dr. Umesh Parashar, chief of the CDC's viral gastroenteritis department, stated that this is certainly a serious disease that they are monitoring closely, and that a significant number of people die despite treatment.
Worse, officials have no idea what's causing the outbreak and have yet to find an epidemiological link between the current instances. According to one idea, the pandemic is connected to adenovirus infection, which produces typical cold or flu-like symptoms. Adenovirus was recently found in a number of juvenile hepatitis cases, but the CDC warns that while the relationship between the two is being investigated, it is not yet proved.
Officials are also looking at whether earlier infection with COVID-19 played a part in the outbreak, or if the shutdown measures were to blame. Since most children in the United States missed some time at school or daycare during the last two years, they have not been exposed to viruses as frequently, and when schools and daycares reopen, the CDC theorizes that there may be a catch-up element at work, according to Dr. Jay Butler of the agency.
Parents who are concerned about a suspected hepatitis infection should check for indications of vomiting, dark urine, light-colored feces, and yellowing jaundiced skin, and should call their physician if they see these symptoms.