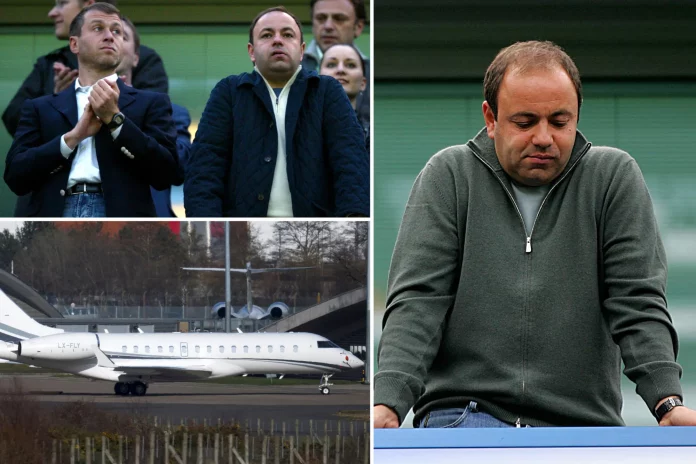 As the crisis in Ukraine drags on, Britain confiscated two jets belonging to Russian billionaire Eugene Shvidler, the latest step to deprive President Vladimir Putin's pals of their high-end toys.
After being grounded for three weeks amid an investigation, the billionaire oil tycoon's jets, a $45 million Bombardier Global 6500 and a $13 million Cessna Citation Latitude, were kept indefinitely, according to British Transportation Secretary Grant Shapps.
"Since Putin began his illegal assault, I've held jets belonging to Eugene Shvidler under investigation for 3 weeks. Now, I am using my powers to DETAIN them indefinitely. Putin's friends who made millions out of his regime will not enjoy luxuries whilst innocent people die," he said in a tweet.
Since the invasion of Ukraine on February 24, the United Kingdom and other Western countries have imposed a slew of sanctions on affluent Russians, prompting some billionaires to complain about not being able to pay their bills.
Multiple yachts berthed in Italy and Spain by affluent Russians have also been seized by European governments.
Because of his ties to individuals who have backed the war in Ukraine and because he has profited from his support for Putin's administration, Shvidler's assets in the country were frozen last week.
He is also a shareholder in Chelsea FC owner Roman Abramovich's steel company, Evraz PLC.
According to sources, a private helicopter belonging to the Russian enterprise HeliCo Group LLC was also detained.
The UK has declared flying or landing in the UK illegal for planes owned, operated, or hired by Russians, including private jets.