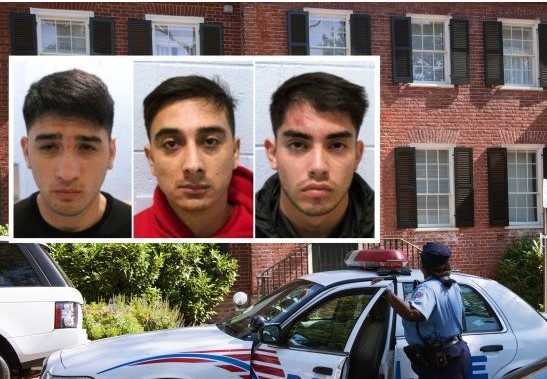 The federal government of the United States is responsible for protecting our 340 million citizens from both domestic and foreign foes.
Unfortunately, in their efforts to enhance tourism and for radicals like DHS Secretary Alejandro Mayorkas to push open borders, the easing of restrictions already enacted by Congress is allowing Americans from coast to coast to be victims of foreigners abusing our country's visa programs.
According to the Ventura County Sheriff's Office, certain foreign nationals, mostly from South America, are exploiting their B-2 tourist visas to travel into the United States solely for the purpose of robbing wealthy Californians.
The Visa Waiver Program permits foreign nationals from a select group of nations to visit the United States without a visa for up to 90 days. Others are undocumented immigrants.
The crime tourists, according to one FBI officer, are a huge menace in our society right now that is expanding by the day. Even after being detained, illegal aliens and foreign nationals are frequently freed from police custody because their bail is so inexpensive.
Hillsborough police in Northern California released surveillance video showing a burglary squad suspected to be from South America targeting a wealthy residence. It's just one of a string of burglaries by out-of-country intruders targeting homes in upscale regions around the state.
The Ventura County Sheriff's Office apprehended a four-man team who looted a residence in a Camarillo area earlier this month.
According to the Ventura County Sheriff's Office, around 100 cases of South Americans traveling to the United States to rob wealthy residents were documented in 2021 alone.
Two Chilean nationals suspected of being members of the South American Theft Group led police officers on a high-speed chase earlier this month.
Chilean gangs were suspected in six home thefts in Atherton in January, according to police, including one in which roughly $50,000 worth of jewelry and other items were stolen.
The common practice of Chilean gangs is to wait until a house is empty before breaking in at night. They're usually gone in less than ten minutes.