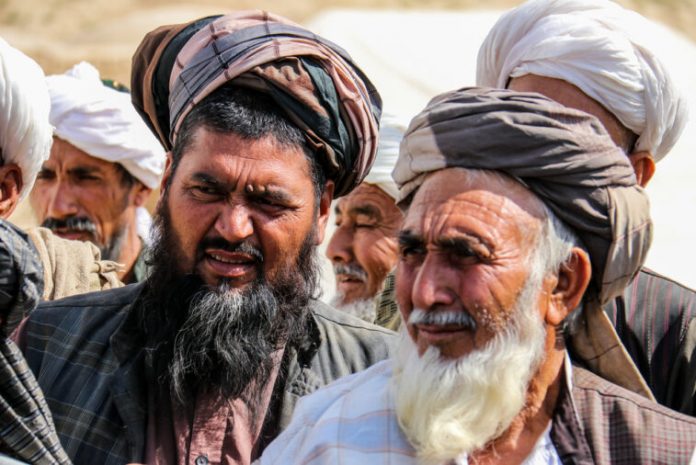 In a meeting with a Taliban leader while he was president, Donald Trump claims he was blunt and even promised to demolish the terrorist before backing up his threats with a live visual of his house.
Former President Trump claimed that he adopted a tough stance against the terrorist organization and its leader, Abdul Ghani Baradar, while he was in the White House following President Biden's disastrous withdrawal of US troops from Afghanistan, which caused countless deaths and allowed the Taliban to seize control of the country.
Donald Trump threatened to obliterate Afghan leader during tense talks while he was president then followed up by sending the Taliban member a live satellite photo of his HOUSE#Donald #Trump #Afghan #leader #talks #president #Taliban #member #satellite #photo pic.twitter.com/RCPqXUFn7p

— Shahryar Sultan (@Shahryar_Sultan) September 23, 2022
In an interview with Fox's Sean Hannity on Thursday night, Trump asserted that he had informed the head of a Muslim terror cell that he would strike the group more severely than any nation had ever been struck if it attempted to make any moves.
Hannity questioned the MAGA leader about whether he had informed Baradar, who is now Afghanistan's deputy prime minister thanks to Biden, that he is aware of your precise whereabouts. Trump said, "No, I sent him a picture of his house".
Trump continued by talking about Biden's disastrous departure from Afghanistan in 2021, which claimed the lives of 13 US Marines as they assisted in evacuating US troops and friends. Since the Taliban seized power in the area, hundreds of Afghan residents have also perished at their hands.
He claimed that Biden's pullout lacked a clear strategy and that, had he planned the operation, he would have taken the $85 billion worth of military hardware we left behind, the best in the world.