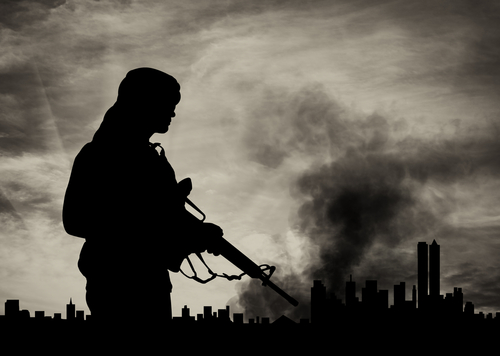 There were rumors that further immigrants would be arriving in the president's domain as Florida's governor, Ron DeSantis, declared that he would continue with his efforts to rehouse the immigrants who were being forcibly brought into his city.
There have been rumors that the governor would deliver the immigrants to Biden's door this time since he would drop them off at a nearby Delaware airport.
Following this information, liberals and members of the far-left media who wanted to see the event to gain ideas for future descriptions of the governor flocked to the drop-off place.
BREAKING: CBP reports there were 12 arrests of individuals on the FBI's terror watchlist (TSDB) at the border in August, bringing the total for FY'22 to 78 so far. That is triple the previous 5 years combined. (26)
FY17 : 2
FY18: 6
FY19: 0
FY20: 3
FY21 15
FY22: 78@FoxNews

— Bill Melugin (@BillFOXLA) September 20, 2022
The liberal media have been accusing the governor of Florida with a ton of charges ever since he started his relocation attempts to defend his state. Some even accused him of engaging in people trafficking and claimed he committed a crime against humanity. Other, more imaginative leftists compared DeSantis to a Nazi, saying that the Nazis protected their states in much the same way that DeSantis was doing. They further stated that the governor employed language similar to that of the Nazis.
Unfortunately, the faction that had met on Tuesday at the alleged drop-off spot in Georgetown was unable to execute their task and their efforts were just wasted. They didn't see the jet they were hoping to see that day arrive in Delaware. And it wasn't transporting any immigrants.
The far-left media outlet NBC News claimed that no airliner reached Delaware but instead touched down in Teterboro, New Jersey, and that there were no immigration passengers on board.
Twelve people were detained by Customs and Border Protection in August who were identified as terrorists in the FBI's screening database. All of the terrorists who were apprehended were attempting to enter the country through the border that Biden had foolishly left unlocked.
"New data released by Customs and Border Protection (CBP) this week show that there were 12 individuals encountered by Border Patrol between ports of entry at the border whose names matched on the TSDB – which contains information about the identities of those who are known or 'reasonably suspected' of being involved in terrorist activities."