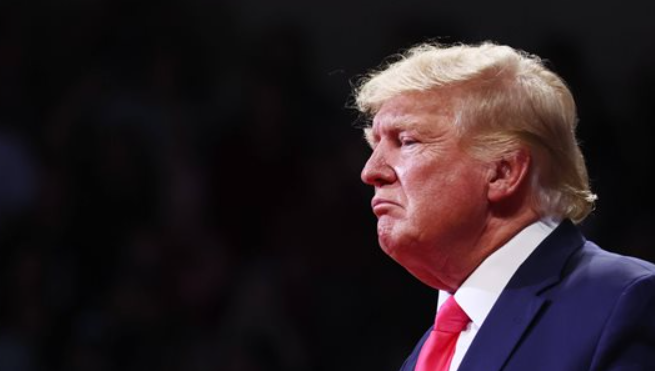 Even though former president Donald Trump hasn't formally declared that he'll run for office again in 2024, some of his statements at a rally in Arizona on Friday night increased rumors that he will.
After criticizing President Joe Biden and listing the president's shortcomings, including those related to Afghanistan, the economy, and the border, Trump said of Biden: "now, we may have to do it again. I mean, look at, look at what has happened to our country in less than two years. Our country is like a different place. It's so sad to see." The audience at the event in Prescott Valley cheered loudly.
Trump also asserted throughout the event that he ran twice, won both times, and performed far better the second time than I did the first, receiving millions more votes in 2020 than we did in 2016, as well as receiving more votes than any other sitting president in our nation's history.
Reiterating his claim that the 2020 election was rigged and stolen, the former president claimed that as a result, the United States is being methodically destroyed.
Trump also called for an overwhelming victory that would be impossible for the radical left to manipulate or steal, even if they tried.
"If you do big enough, it's very hard for them to do. This is the year we're going to take back the House. We're going to take back the Senate. We're going to take back America. And in 2024, most importantly, we are going to take back our beautiful, magnificent White House."