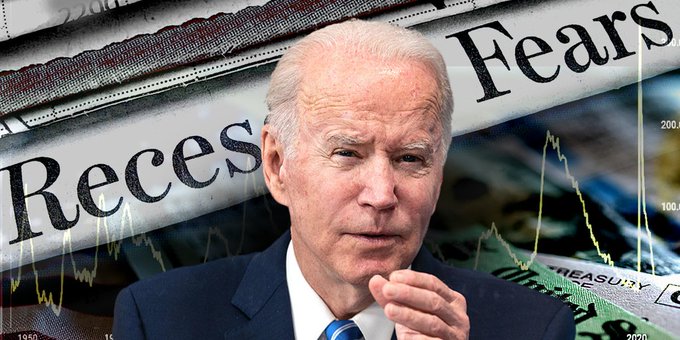 If it isn't already, the United States is about to enter a recession, according to Northern Virginia.
In an interview, Lawrence, a 70-year-old resident of Alexandria, stated, "I think we're in a recession. Interest rates have gone up, the economy seems to be slowing down, the price of cars is unreal."
On Thursday, the Bureau of Economic Analysis is expected to disclose statistics that may reveal whether the United States is experiencing a recession. According to the agency, the United States' gross domestic product decreased by 1.4% in the first quarter of 2022.
Although the White House has rejected that term, normally two consecutive quarters of decline define a recession.
The cost of goods keeps rising. Following the outbreak, more individuals are making purchases, going out, and engaging in activities. Wages won't change that quickly, though.
However, the Department of Labor reports that while worker earnings were growing early this year, they have subsequently started to decline.
A record number of households—90 million—reported finding it somewhat or extremely challenging to pay bills. This is the highest number recorded since the Census Bureau began monitoring the indicator over two years ago.
President Biden has stated time and time again that his administration's main objective is to strengthen the economy.
"At this point, I think it is going to get worse because prices are going up, and employment pay is not going up as fast as prices are. So there's going to be a lot more people being hurt by what's happening. I think the leadership is very poor. The rich will continue to be rich and the poor will continue to get poor," a lady from Northern Virginia named Parris stated.