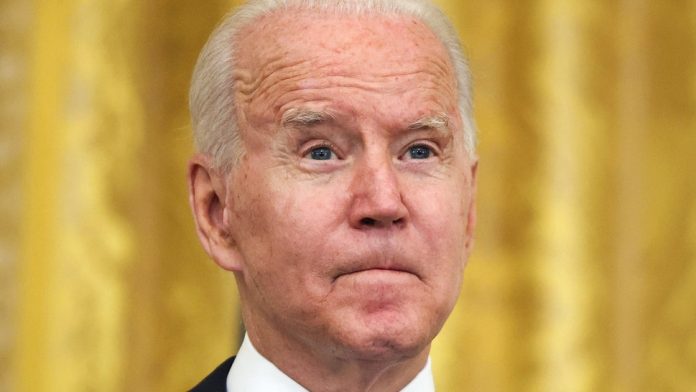 Rep. Chip Roy (Republican from Texas) demanded Monday's impeachment of Democrat President Joe Biden, and Department of Homeland Security Secretary Alejandro Mayorkas. This was based on the government's continuing worsening border crisis.
Roy tweeted what he claimed were preliminary border numbers in July. He noted that they could change.
"Total encounters: 205,029. Total known gotaways: 37,400," Roy tweeted. "1.3 million for [Fiscal Year] 21 so far. Largest monthly encounter number since 2000."
If accurate, these numbers would represent the largest ever total recorded by DHS. It was established in 2002 to respond to the terrorist attacks on 9/11.
"What Joe Biden is doing at our border is impeachable," Jesse Kelly, a political commentator, responded. "It's more impeachable than Watergate. This is an attack on the sovereignty of America and it's coming from the Oval Office. Republicans should move to impeach after 2022."
Roy responded to Kelly's tweet by writing: "Co-sponsor. #ImpeachBiden #ImpeachMayorkas"
Co-sponsor. #ImpeachBiden #ImpeachMayorkas https://t.co/8zuIkXDB0m

— Chip Roy (@chiproytx) August 2, 2021
Roy made an exclusive statement to The Daily Wire explaining why he called for the impeachment of Biden, Mayorkas and Secretary. The Mayorkas has repeatedly and blatantly refused to fulfill their constitutional duty of ensuring that immigration laws are faithfully applied, as required under Article II, thereby putting lives at risk for many Americans and foreigners.
Roy tweeted the July border numbers to a reporter from The Washington Post.
210,000+ migrants taken into custody last month, per govt estimates. That's IN JULY https://t.co/8V6oLdACmu

— Nick Miroff (@NickMiroff) August 2, 2021