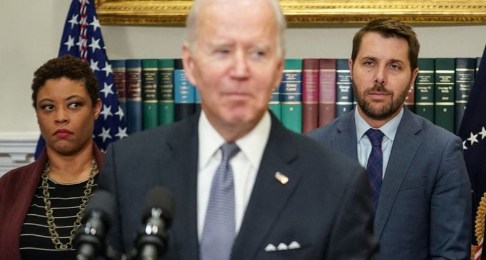 President Joe Biden expressed irritation with top economic adviser Brian Deese's inability to forecast the long-term effects of inflation. Deese is expected to leave the administration by next summer.
Cecilia Rouse, the first African-American to serve as chair of the Council of Economic Advisers, is slated to finish her two-year public service leave from Princeton University. Deese, the director of the National Economic Council, is projected to depart about the same time.
Replacements for the departing pair would join the Biden administration at a crucial time, fending off the newly GOP-controlled House of Representatives and carrying on the administration's efforts to combat inflation. A recession is thought to be almost certain in the near future, if not already underway.
The president and other advisers have reportedly voiced a wish for Deese to continue despite the fact that he has previously received criticism from the president at numerous meetings for underestimating the effects of inflation. One White House official claimed that reports about staff changes were untrue, citing the absence of a timetable for Deese's departure.
As the deputy director of the National Economic Council and a senior climate and energy consultant for the Obama administration, Deese joined the Biden administration from the asset-management company Blackrock. Republican state treasurers have criticized Blackrock, and they want to withdraw $1 billion in assets from the corporation as a result of the company's claimed boycott of fossil fuels.
Rouse, a professor of economics and public policy at Princeton University, was appointed on March 2, 2021, and she is anticipated to resume her employment there.
White House pandemic relief coordinator Gene Sperling and Deputy Treasury Secretary Wally Adeyemo, who previously held Deese's position under the Obama and Clinton administrations, are reportedly being considered by the Biden campaign as prospective Deese replacements. The administration is allegedly considering either elevating someone internally or luring someone away from an academic institution to replace Rouse.