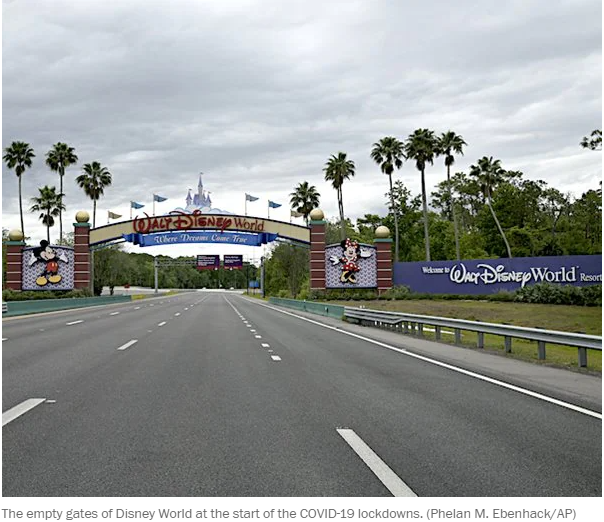 Thousands of people are living in motels, homeless encampments, and even their automobiles on the streets of Kissimmee, Florida, just outside of Disney World.
The COVID-19 outbreak struck hundreds of people living on and off the streets of Kissimmee. Some had lived there their entire lives, while others had fled their own state. They range in age from young to old, and they are white, black, and Latino.
To avoid claims of residence, most hotels in or around the city require a two-week stay. They're also not cheap either, with some costing between $1,200 and $1,400 per month. Nonetheless, they are less than the neighborhood's median rental price of $2,295 per month.
Barbie Austria, 61, who manages the Kissimmee Poinciana Homeless Outreach assistance organization, estimates that Kissimmee has thousands of homeless people.
"We have some that just stay in the woods, and people in the streets, and then people — so many of them families — in motels. But the motels," she says, adding, "are now expensive, so they will probably stay a week, and then they are back out in their car, or on the road."
"During the pandemic, when there was the rent freeze, people just stopped paying their rents, and it ruined their credit," she explained. "So their credit rating dropped dramatically and that is something that counts against them, because you must have a credit score of 640 or higher to rent."
"The criteria to get into housing is so difficult. You have to make three times the income of your rent. You have to go through criminal background. No bankruptcies allowed; if you are in debt collection, you are not allowed. Often they can find no way back."