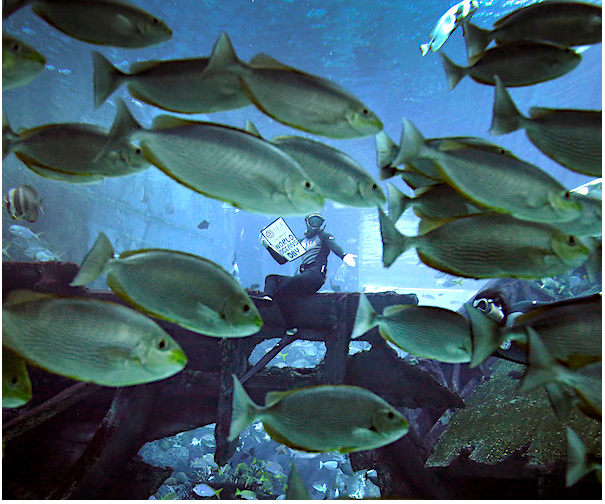 As human wastewater makes its way out into the ocean, fish off the Biscayne Bay and the Florida Keys are testing positive for many prescription medications, according to a research published earlier this year.
Antidepressants, antibiotics, pain relievers, and prostate treatments were among the pharmaceuticals discovered in fish populations by Florida International University and nonprofit investigators since 2018.
"These findings are truly alarming," said lead researcher Jennifer Rehage, an associate professor at the FIU Institute of Environment and a coastal and fish ecologist.
Unlike algae blooms or turbid streams, pharmaceuticals are a hidden menace. Nonetheless, our findings indicate that they pose a serious danger to our fisheries, highlighting the urgent need to solve long-standing wastewater infrastructure challenges.
The tainted samples were obtained from 93 bonefish and tarpon in the region by FIU researchers and the Bonefish and Tarpon Trust, a conservation group dedicated to maintaining bonefish and tarpon populations and ecosystems.
The researchers discovered that each bonefish and tarpon had an average of seven medicines in their systems, with one bonefish having 17 medications in its blood and tissues.
"Coastal fisheries are increasingly threatened by human-made contaminants," according to BTT President and CEO Jim McDuffie.
The presence of pharmaceuticals in South Florida bonefish is reason for alarm. Pharmaceuticals are an often ignored aspect of water quality. These toxins represent a serious danger to the flats fishery, a vital component of Florida's recreational saltwater fishery, which generates $9.2 billion in yearly revenue and supports over 88,500 employment.
The findings from the Florida coast research come three years after fluoxetine was discovered to impair the feeding behavior of eastern mosquitofish in an Australian study.