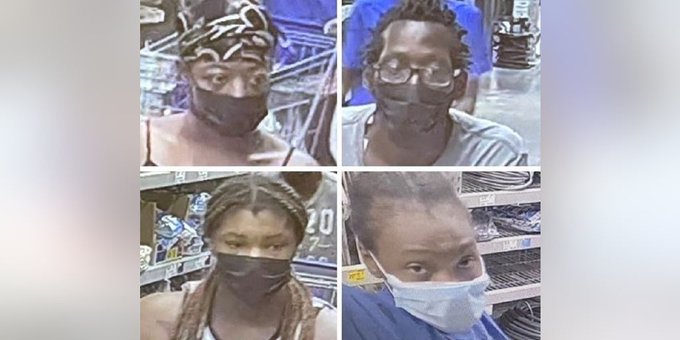 Four suspected burglars are being sought in North Carolina after they seized more than $7,000 worth of copper wire from a Lowe's home improvement store within minutes of arriving, according to media reports.
A guy and three girls entered the shop in the Charlotte-area on June 28 and divided into two groups as they made their way to the electrical aisle, according to the Lincoln County Sheriff's Office.
The complaint stated that they loaded two shopping trolleys with the stolen wire and then departed the store through the self-checkout section.
According to reports, the gang was just inside the shop for a short while. They took off in a black SUV and a Nissan Versa.
According to reports, a Lowe's loss prevention officer informed authorities that he knew some of the group's members had been engaged in past Lowe's thefts. Deputies from Lincoln County revealed the shop surveillance photos.
Call the Lincoln County Sheriff's Office at 704-732-9050 if you have any information regarding this event or the identity of the suspects. Calling Lincoln County Crime Stoppers at 704-736-8909 is another option for witnesses.