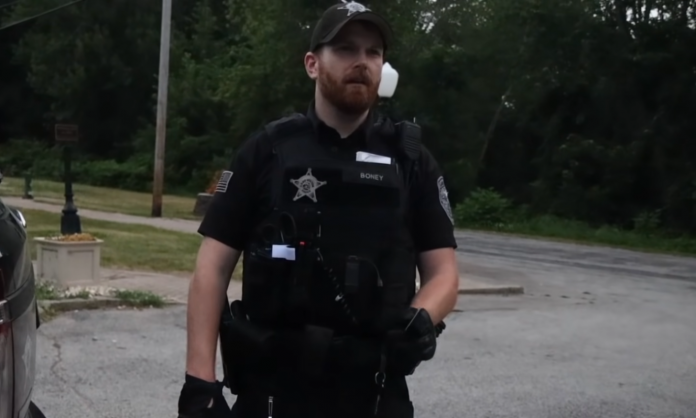 A man in Texas who beat up his fiancée in an assault so brutal that their unborn child died got off with no jail time. It seems that it's not just prosecutors in blue states who have changed their tune and become lenient with offenders.
Due to a peculiar plea agreement he negotiated with the Travis County District Attorney's office on Monday, he was able to avoid going to jail for the brutal, violent assault.
In exchange for his guilty plea, Johnny Charles Ebbs V agreed to an eight-year period of deferred adjudication on a third-degree continuous family violence assault allegation. If he complies with his probation, his case will be dismissed.
In Austin in 2019, according to the police, Ebbs assaulted and hospitalized his pregnant girlfriend LaShonda Lemons. The unborn kid succumbed to blunt force injuries three days later.
The fact that Ebbs is black and thus a beneficiary of the post-George Floyd narrative on crime, along with the reality that he is a local, helps to explain why he received such a meager slap on the wrist despite killing an infant.
When Lemons visited the hospital three days later, she was informed that the infant had passed away. According to the affidavit, a doctor reported placenta abruption, which implies the placenta was separated from the womb. Blunt force trauma may be to blame for this.
Moreover, Lemons' attorney pointed out that despite being compelled to do so as part of his plea agreement, Ebbs has not turned in his firearms.
Domestic violence advocate Coni Huntsman Stogner joined the attorney in criticizing the way Ebbs was treated by the criminal court system, claiming that the meager punishment Ebbs received did not do justice.