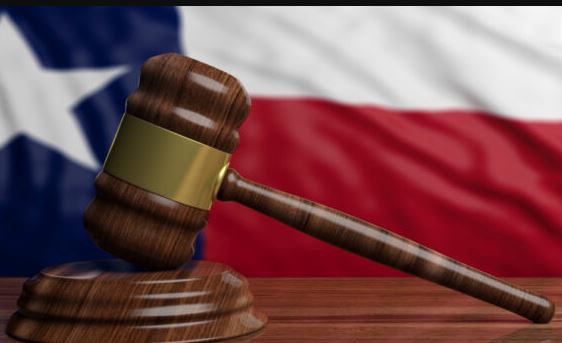 In Harris County, Texas's Houston metro area, chaos broke out on election day. Voters were confused as a result of numerous precincts' voting machines malfunctioning, a shortage of ballots, and court interventions, and yet another left-wing Democrat narrowly won the election.
Greg Abbott, the governor of Texas, has had enough. He is now requesting a probe into yet another election that went horribly wrong and damaged the confidence of many voters in the system.
"I'm calling on the Secretary of State, the Attorney General's Office, and the Texas Rangers to initiate investigations into allegations of improprieties in the way that the 2022 elections were conducted in Harris County. The allegations of election improprieties in our state's largest county may result from anything ranging from malfeasance to blatant criminal conduct. Voters in Harris County deserve to know what happened. Integrity in the election process is essential. To achieve that standard, a thorough investigation is warranted," Governor Abbott remarked.
The Texas Civil Rights Project and the American Civil Liberties Union of Texas filed an emergency lawsuit after a number of polling places in Harris County allegedly failed to open on time on Election Day. As a result, the county's 782 polling places were mandated to remain open an hour past their regular closing time.
Absolute & total incompetence of Houston / Harris County Texas on full display

100+ voting machines available, maybe 5 or 6 actually work, with over 1,000 people in line.. pic.twitter.com/TuJNmL1RQI

— 🇺🇸Txsvn925 🇺🇸 (@Txsvn925) November 8, 2022
Due to voting machine malfunctions and other problems, voters at Metropolitan Multi-Service Center, a sizable polling location in a neighborhood with a high Hispanic population, were unable to cast ballots for around four hours.
However, reports from eyewitnesses in the Harris County region imply that the issues were worse than what the mainstream media indicated.
20 voting machines were down at the West Gray voting location pic.twitter.com/ysrmKqbFmw

— Merissa Hansen🇺🇸🕵🏻‍♀️ (@MerissaHansen17) November 9, 2022
The voting technology used in Harris County is a brand-new "Hybrid Hart Verity" system with trackable paper ballots. The upgrading from the earlier voting machines, which had generated controversy in 2020, cost taxpayers $54 million.
After the disturbance on election day, incumbent progressive and rising star Lina Hidalgo won.