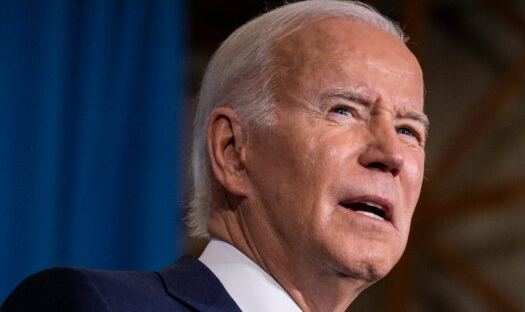 The Covid public health emergency, which the Biden administration had recently prolonged until April 2023, has been declared over by the US Senate by an overwhelming majority.
Tuesday afternoon, the emergency declaration was lifted by a 62-36 majority in the Senate. Republican senator from Kansas Roger Marshall was the main proponent of the measure.
The Senate voted 62-36 to terminate Biden's COVID National Emergency.

Thank you again for your leadership @RogerMarshallMD!

Will @SpeakerPelosi allow a House vote or will that have to wait for Speaker McCarthy???https://t.co/x33NZJgCRI pic.twitter.com/f0L0s42X2E

— Phil Kerpen (@kerpen) November 16, 2022
Speaker Nancy Pelosi is currently operating on borrowed time, even though it's uncertain if the House of Representatives would quickly consider the proposal. On January 3, 2023, the incoming Republican-led House is expected to put an end to her time in the top position of Congressional leadership.
Sens. John Hickenlooper of Colorado, Sen. Tim Kaine of Virginia, Sens. Amy Klobuchar of Minnesota, Sen. Joe Manchin of West Virginia, Sen. Chris Murphy of Connecticut, Sen. Jeanne Shaheen of New Hampshire, Sen. Jon Tester of Montana, Sen. Kyrsten Sinema of Arizona, Sen. Mark Warner of Virginia, Sen. Cortez-Masto of Nevada, Sen. Jacky Rosen of Nevada, and Majority Leader Chuck Schumer of New (NY). Even though Sen. Angus King (ME) is a registered Independent, he joins the Democratic caucus.
A nearly three-year suspension of the rule of law has been justified by the declaration of a public health emergency. The Biden administration has used the declaration of an emergency as a cover for suspending rent freezes and student loan payments, both of which are against the law.
According to a press release from the Office of Management and Budget, President Biden has threatened to veto any congressional attempts to lift the status of the national emergency proclamation.
To the 13 Dems who joined Republicans on this…we see you. pic.twitter.com/ZRWN0icoB6

— Nina Turner (@ninaturner) November 16, 2022
The OMB asserted that eliminating the declaration would make it more difficult for the federal government to respond to Covid-19 spikes.
But as the CDC noted previously, more than 95% of Americans are protected against COVID-19 in some way. According to CDC data, the prevailing BA.4 and BA.5 variants are considerably less lethal than early strains, and 97% of Americans are thought to be naturally immune to previous infection.