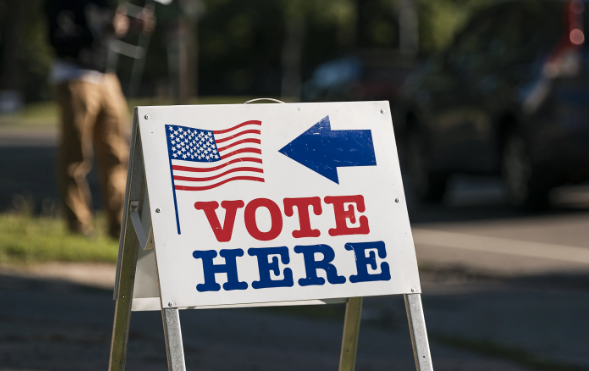 The public's faith in American elections has suffered significant setbacks during the last few years.
On election day, all tabulation equipment in Maricopa County, Arizona, failed totally. According to reports, Republican communities in Arizona's largest county have been struck worse than Democratic ones.
Maricopa County hasn't yet come up with any measures to stop similar issues from recurring in future elections.
There are now problems with Harris County elections in Texas. Gov. Greg Abbott (R) is calling for a probe to find out what happened.
On election day, Harris County voters encountered a shortfall of workers, delays, and a lack of paper ballots. Republican strongholds were disproportionately affected by these issues, and nobody has yet been able to take responsibility.
In a formal statement, Abbott demanded that the Texas Rangers, the secretary of state, and the attorney general look into what transpired in Harris County. The recently reelected governor also issued a warning, stating that issues in Harris County might be caused by anything from carelessness to malice.
Kim Ogg, the district attorney for Harris County, made her own announcement following Abbott's. Ogg affirmed that she is also contacting Texas Ranchers to inquire about claims of unlawful activity in Harris County.
The district attorney emphasized the significance of "free and fair" elections to American democracy in her statement. Ogg also disclosed that the reports regarding election violations that her agency had received were "credible," necessitating official investigations.
I'm calling for an investigation into the widespread problems with the Harris County elections last Tuesday.

The allegations of election improprieties in our state's largest county may result from anything ranging from malfeasance to blatant criminal conduct.

— Greg Abbott (@GregAbbott_TX) November 14, 2022
The Republican Party of Harris County filed a lawsuit against Harris County and its election authorities a few days ago. The GOP accuses the county's elections administrator in the lawsuit of disclosing early voting results too soon.
The Lone Star State's election laws were obviously broken by this.
Abbott revealed a report on Wednesday that claims the Texas secretary of state raised concerns about alleged irregularities in Harris County. In the next few weeks, we'll probably learn more about what occurred in Harris County and how to avoid it from happening again.
Significant development.

The Harris County District Attorney is investigating the possibility of criminal conduct in Harris Co. during the November election. https://t.co/SBuCmXhxLE

— Greg Abbott (@GregAbbott_TX) November 16, 2022