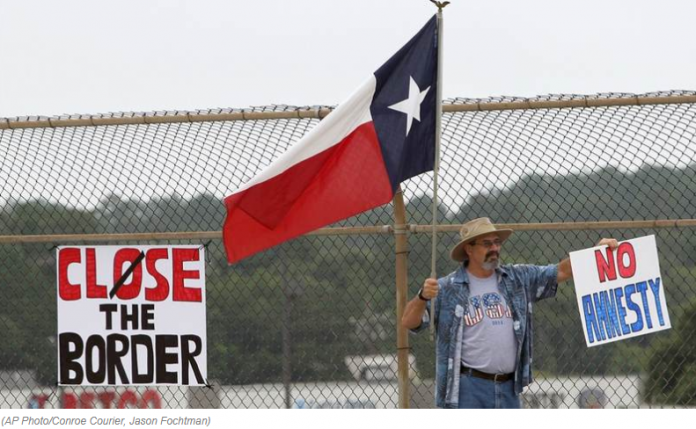 The "coyotes," or criminals, who have no qualms about using other people and their pain or desperation to enrich themselves are becoming more cunning in their attempts to escape law enforcement officials on the southern border.
To be clear, federal officials did make a significant bust of their own back in mid-September, which is likely to save the lives of many prospective victims. They detained an eight-person ring that was engaged in the trafficking of hundreds of migrants and illegal aliens while making over $2 million.
Erminia Serrano Piedra, popularly known as "Boss Lady," and seven other people who are alleged to have contributed to the surge of illegal immigration into the US were detained as a result of the operation spearheaded by Joint Task Force Alpha.
In a news conference on Tuesday, authorities claimed that the eight people who are accused of conspiring to unlawfully transport and shelter hundreds of migrants while maintaining a constant danger of serious damage and death for a profit of almost $2.3 million.
On Monday, Texas authorities stopped a van that was trying to cross the border into the US with more than 60 illegal immigrants inside.
According to the Texas Department of Public Safety, the driver tried to conceal the people into a dump truck when the bust was made public on Monday. TDPS spokesman Lt. Chris Olivarez tweeted that the driver was later detained and the migrants were given to border guards.
By successfully foiling the crooks' cunning plan, Lone Star state makes a statement and provides leadership. Here are some pointers that Joe Biden and his administration may use.