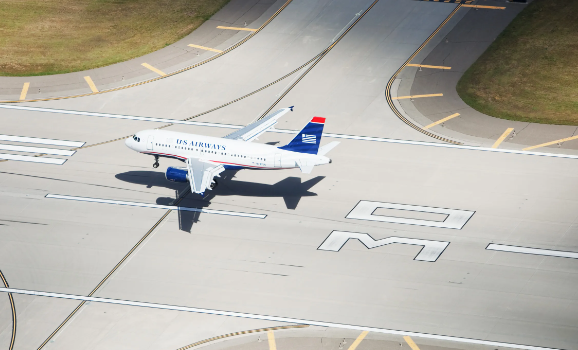 A woman was apprehended by law enforcement in Houston, Texas, on Tuesday after she managed to breach the security fence surrounding Bush Intercontinental Airport. Ivori Howard, 22, allegedly gained access to the airfield by crossing a portion of the fence along the airport's perimeter at approximately 8:30 p.m.
As a consequence of her actions, the airport temporarily shut down one of its runways. Houston police and airport operations teams were dispatched to the scene to detain her for trespassing.
According to a report by FOX 26 in Houston, airport authorities discovered that the individual who trespassed was able to pass underneath a portion of the perimeter fence in order to access the airfield.
Officials mentioned that the specific section of the fence breached by Howard was in compliance with federal regulations. However, in collaboration with the Transportation Security Administration (TSA), they implemented additional infrastructure modifications to prevent future unauthorized entries.
Howard was charged with the intent to disrupt or interfere with the functioning of a critical infrastructure facility.
In a statement provided to the media outlet, airport officials stated that they conduct regular patrols both inside and outside the perimeter fence multiple times throughout the day. Additionally, the airport employs a surveillance system that enables the security team to identify intrusions.
Airport officials further mentioned that the personnel is accountable for overseeing a vast area encompassing 10,000 acres, which includes 43 miles of runways and taxiways, approximately 100 miles of roadways, and around 30 miles of barbed-wire fence along the perimeter.
"Breaching an airport's security fence is a state and federal crime, and one that, unfortunately, is not unique to Houston's airports."