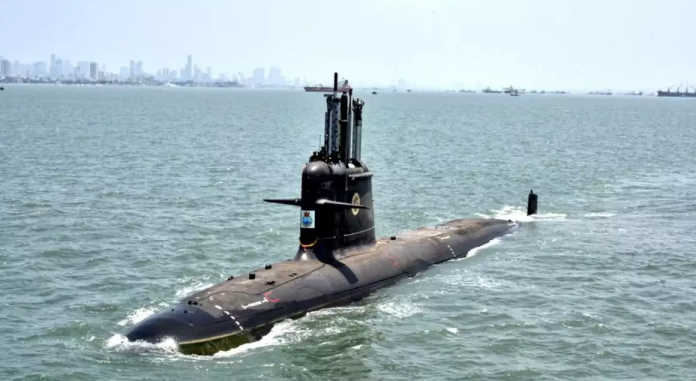 A diver with extensive experience in locating sunken ships has finally discovered the whereabouts of the HMS Triumph, a British submarine from World War II that had been missing for over 25 years.
Kostas Thoctarides, a well-known diver from Greece, and his team successfully found the wreck of the HMS Triumph in the Aegean Sea at a depth of approximately 670 feet.
Thoctarides described this search as the most challenging mission he has ever undertaken in his life. He shared photographs and videos on social media, showcasing the submerged T-class submarine, which had disappeared while on a mission against the Axis Powers in January 1942.
The images captured the eerie sight of marine life thriving on every surface of the sunken vessel, indicating that it had been underwater for 81 years.
According to Thoctarides, the submarine's periscopes and hatches were all in a closed position, suggesting that the vessel had gone into a deep dive during its final moments.
According to Thoctarides, it is highly probable that the HMS Triumph was engaged in combat with an enemy submarine, as evident from the damage observed in the forward section of the vessel. Additionally, during the discovery, a torpedo was found partially protruding from the submarine, with several other torpedoes located in close proximity.
In a Facebook post, the diver stated, "This fact leads us to believe that the Triumph fired more than one torpedo," during its final mission.
The HMS Triumph, which embarked on its inaugural voyage in 1938, just a year before the outbreak of World War II, had successfully completed 20 missions before its disappearance.
The primary objectives assigned to the HMS Triumph included engaging Axis ships, transporting British commandos to combat zones, and conducting rescue operations for allied soldiers.
According to Thoctarides, the submarine embarked on its final mission on December 26, 1941, departing from Alexandria, Egypt, with the intention of patrolling the Aegean Sea. Subsequently, the plan was for the vessel to return to Britain for necessary repairs and maintenance.
According to official records from the British Navy, the submarine, which carried a total of 55 crew members, including seven officers and two commandos, disappeared on January 23, 1942.
This recent discovery by Thoctarides represents the fifth submarine he has located in the Mediterranean area. In a previous expedition, the diver had successfully found the wreckage of the Jantina, an Italian submarine that was sunk in July 1941 after being hit by a British torpedo.