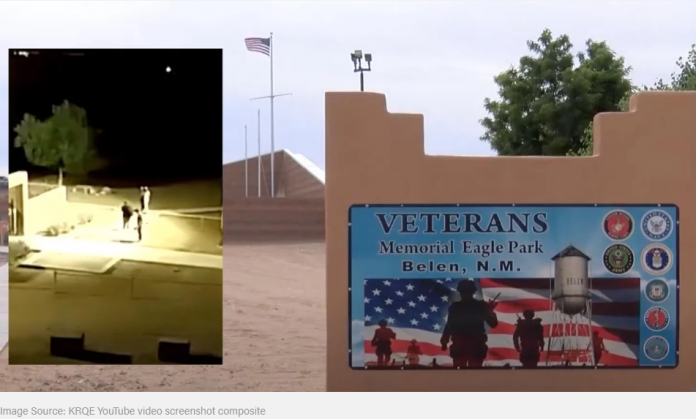 Six adolescents are facing criminal charges after being captured on camera stealing American flags from a veterans' monument.
On Friday morning, the event occurred at the Belen Veterans Memorial in New Mexico.
Three youths were seen waiting outside the monument on surveillance film, while three others went over a closed fence. The youngsters can be seen walking away with three flags dragging on the ground after taking them.
The event occurred days following Memorial Day, when officials staged an official ceremony to retire an old flag and replace it with a new one.
Belen Mayor Robert Noblin Jr. offered a $250 prize for information on the crime, while the police chief offered a $100 incentive. Just hours later, the kids were recognized, thanks to a tip.
In a Facebook post, Noblin stated, "Sorry kiddos, the new Mayor is serious about all crime. Learn some respect for yourselves, our flag and our City,"
Although the flags were found, they will have to be extinguished.
According to the police chief, the minors were between the ages of 14 and 16. He also said that they were suspected of breaking into a pool and causing damage to it, as well as stealing a car from a grandmother.
The mayor, the chief, and the residents who assisted in identifying the culprits were commended in a statement from the veteran's monument.
The money from the reward was handed to the city to replace the flags.