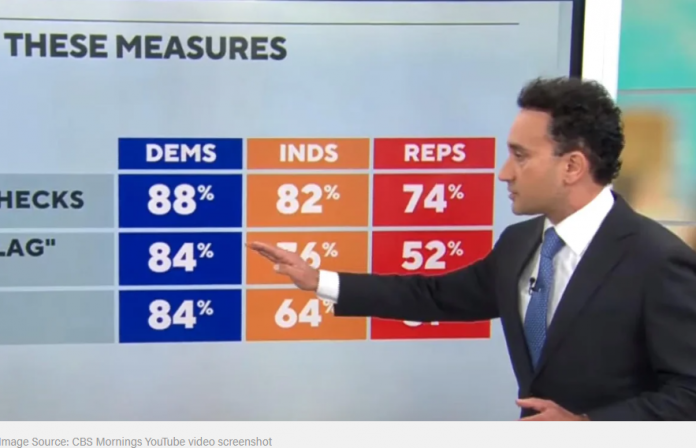 Many on the left were outraged by the findings of a CBS News survey that indicated many Republicans thought mass shootings are something Americans must accept in a free society.
According to the YouGov survey, 44 percent of Republicans believe mass shootings must be permitted in a free society. If we tried hard enough, 56 percent of Republicans believe they might be avoided.
Overall, 72 percent of those questioned believe mass shootings can be avoided, while only 28% believe they must be tolerated.
15 percent of Democrats believe shootings must be tolerated, while 85 percent believe they can be prevented.
Many on social media chastised Republicans for the politicized character of the outcomes.
"This ain't freedom. Freedom is sending your kids to school to learn, not get shot. To get groceries, not get shot. To go out dancing, not get shot," Dr. Scott Hadland answered.
Another tweet stated, "Mass shootings is something to have to accept? What kind of demented thinking accepts the mass killing of innocent people?!!"
Another critic said, "44 percent of Republicans believe that child sacrifice is necessary to prevent the god named Second Amendment from becoming angry and eating our freedom,"
"Once again for the people all the way in the back, the GQP aren't pro-life nor do they care about kids. When you accept mass murder, you're as evil as can be," a liberal commentator said.
In the same study from 2017, a majority of gun owners thought society should tolerate mass shootings, while 67 percent of non-gun owners felt they could be prevented with greater effort.