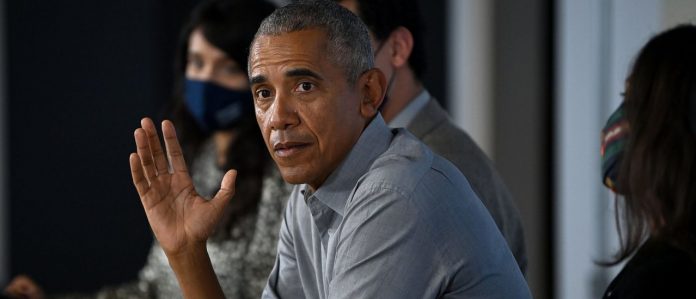 On Sunday, Republican Senator Ted Cruz of Texas posted a photo of former President Barack Obama, insinuating that he was breaching mask regulations.
Obama is shown standing with his arms crossed in close proximity to several other guys in the image Cruz tweeted. The former president is not wearing a facial mask, unlike the other males in the photo.
Obama was reportedly photographed without a mask on Friday while speaking with construction company employees at his new home in Hawaii. Despite the fact that wearing a mask outside is not required in Hawaii, Cruz and other conservatives were quick to condemn the former president.
Rules for thee and not for me. https://t.co/PI0nnxwzDP

— Ted Cruz (@tedcruz) February 7, 2022
Obama is one of several politicians who have been seen without a mask in recent months while surrounded by people who are wearing masks. Stacey Abrams, a Democratic candidate for governor of Georgia, received backlash after a photo of her sitting maskless among a group of masked children went viral on Friday.