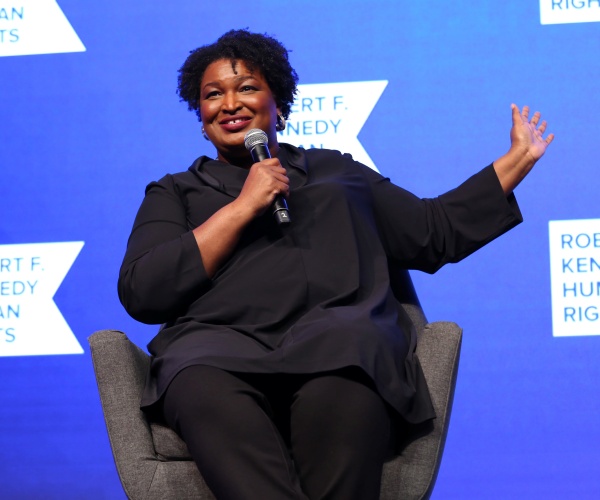 Stacey Abrams, a Democrat running for governor of Georgia, has come under fire from her political opponents after she was seen in now-deleted tweets posing, maskless, alongside numerous youngsters wearing masks in response to her push for more masking regulations in the state's schools.
Last Friday, school principal Holly Brookins tweeted images from an event at Glennwood Elementary School in Decatur, Georgia.
The photographs generated a response from those angry over COVID-19 making regulations. Decatur's indoor masking regulation has been extended from Jan. 18 to Feb. 22, with the city's education district imposing identical rules.
In a tweet, GOP Gov. Brian Kemp, who is running for re-election against former Sen. David Perdue, attacked the photo, saying Abrams wants state government mask mandates for Georgians and their children. However, they don't appear to apply while she's attending a picture shoot.
Abrams' campaign replied to the backlash over the photographs on Sunday, but did not explain why she wasn't wearing a mask. Rather, the campaign focused on her political foes.
In an apparent jab on Senator David Perdue, the message also attacked Abrams' opponents without naming them, alleging that one minimized the virus while trading stock to profit from the pandemic following his private coronavirus briefings as a Senator.
Perdue and other members of Congress were probed by the Justice Department in 2020 for insider stock trading tied to the epidemic. The department ended its investigations into insider trading in early 2021.