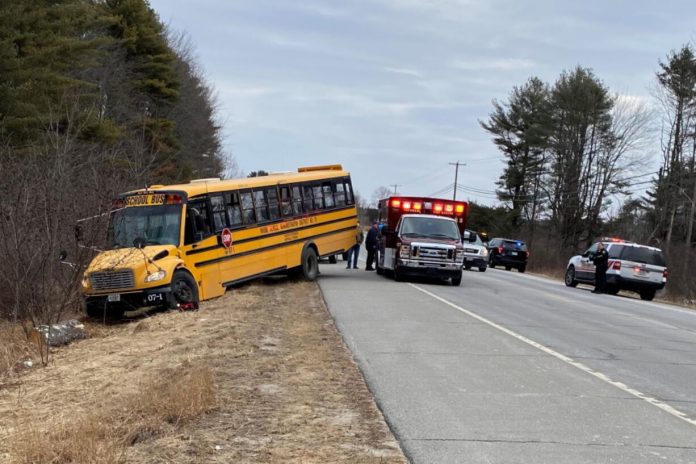 When their bus driver had a fatal medical condition on Monday morning, a group of Maine middle and high school kids took the wheel, driving the vehicle to safety while another classmate sought to offer first aid to the afflicted driver.
Chief Marc Hagan of the Topsham Police Department congratulated the kids for their swift and careful action in saving lives.
According to Topsham police, the bus was carrying 14 kids when the driver passed out behind the wheel. They were able to guide the bus off the road and apply the brakes, bringing it to a stop on an embankment before dialing 911 and directing traffic.
According to the interim superintendent of Maine School Administrative District 75, their driver, 77-year-old Arthur McDougall of Lisbon, was brought to a hospital Monday morning and died.
There were no injuries among the pupils. The students were taken to school by another bus.
According to Gabrielle Mathieu, a school resource officer with the Topsham Police Department, the school system and local authorities were working Tuesday to support the pupils in the aftermath of the driver's death.
In a news release uploaded to Facebook early Tuesday morning, the Topsham Police Department also made a statement about McDougall's death.
"Diane McDougall asked that we pass along her thanks to all of the students, citizens, and first responders who attempted to save her husband's life yesterday. She stated it was overwhelming to hear of the efforts taken by those involved," Topsham Police said in a statement.